Sydney Speedway expands ownership footprint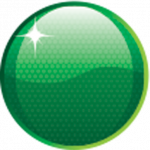 The company behind Sydney's Valvoline Raceway has expanded its commitment to Speedway in Australia by purchasing the Toowoomba Speedbowl.
Headed by Pipeline magnate, Barry Waldron, the company – registered as Made Too Go Pty Ltd has taken over the management and promotional rights to the country Queensland raceway.
"There are many reasons why the time is right for us to bring Toowoomba into our Speedway family," explains company spokesman and Managing Director of Valvoline Raceway Steve Green.
"It begins with the basic premise that we'd like to lift the profile and the standard of the sport in that region.
"We have exciting plans for the 2015/2016 season in Sydney and several of those plans can also include Toowoomba, which opens up a number of doors for us in different sectors of our business."
Since taking control of Sydney Speedway less than 12 months ago, Made Too Go has made serious investment in upgrading spectator and pit facilities, as well as increasing food options and entertainment delivery through permanent big screens and an in-house digital arm.
Toowoomba Speedbowl has been through its own transformation in recent seasons under the watchful eye of Sprintcar racer, Allan Woods, which has seen the track surface banked significantly and spectator improvements.
"When we purchased Valvoline Raceway last year we adopted the philosophy that the venue already had a proud history and we wanted to acknowledge and build on that," Green added.
"Celebrating and preserving the history of Parramatta was the basis for our future plans at this (Sydney) venue and it still is. The same thing applies to Toowoomba.
"Speedway in that region has a rich history and strong spectator, competitor and sponsor following. We're looking to take the venue forward in many respects and we're excited about the future."
The announcement of the Toowoomba takeover comes in the week where the company appointed Steve May – a former Saatchi & Saatchi creative – to its staffing roster as Brand Manager.
Waldron's other investments in the sport include ownership of the Eastcoast Pipelines Racing Sprintcar team which boasts former Australian Champion, Robbie Farr as its driver.