Police investigate Targa stage oil spill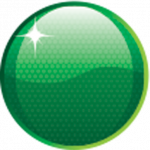 Police are investigating a deliberate act of oil being placed on the road prior to the opening stage of today's fourth day at Targa Tasmania.
The Mole Creek stage was cancelled prior to any competition vehicle entering the stage after course cars discovered the large oil slick in the middle of one of the corners.
Targa organisers have described it as a deliberate attempt to interrupt the race.
"It appears that there's been a deliberate act of putting oil on the road," Targa media manager Ian Chesterman told the ABC.
"It's a totally irresponsible act, not just because of how it affects Targa but most importantly it could endanger the general public."
Although the road is closed to the public for the period of the timed stage, it is otherwise an open road to the general public. Road workers will now have to clean the spill and disrupt traffic during the process.
"It's really not a safety issue for the Targa cars because we have a process where someone goes through and checks that they're safe for Targa competitors," Chesterman continued.
"The real problem with something like this is that it actually is a danger for the general public who don't have that luxury."
Chesterman said police were now investigating the matter.
Jason White extended his lead in the Modern section at the end of the day's competition.