Formula 1 admits to leaked 2016 draft calendar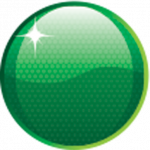 A working calendar of events for the 2016 Formula 1 season has been leaked, according to the sport's official website.
Formula 1.com has posted a curious two-sentence admission that a draft schedule for next season is in circulation.
"It would appear that the proposed 2016 calendar has been leaked," it read.
"This calendar has not yet been approved."
The bizarre situation has arisen after a 21-race schedule had been published on Autosport.com which came less than 24 hours after official confirmation that the Australian Grand Prix in Melbourne would be held on April 3.
The leaked calendar sees the German Grand Prix at Hockenheim return after being dumped this year while Monza retains its early September date after fears the iconic Italian GP venue could be on its last legs.
An interesting addition to the 21-race proposed schedule sees the Baku street circuit list as venue for the European Grand Prix on July 17.
It also sees Australia go back-to-back with China (April 10) while the Malaysian Grand Prix, which traditionally followed Melbourne two weeks later, is expected to be twinned with Singapore in September as Speedcafe.com reported earlier this year.
Leaked 2016 F1 draft calendar
April 3: Australia, Albert Park
April 10: China, Shanghai
April 24: Bahrain, Sakhir
May 1: Russia, Sochi
May 15: Spain, Barcelona
May 29: Monaco
June 12: Canada, Montreal
June 26: Britain Silverstone
July 3: Austria, Red Bull Ring
July 17: Europe, Baku
July 31: Germany, Hockenheim
August 7: Hungary, Hungaroring
August 28: Belgium, Spa-Francorchamps
September 4: Italy, Monza
September 18: Singapore, Marina Bay
September 25: Malaysia, Sepang
October 9: Japan, Suzuka
October 23: USA, Austin, Circuit of the Americas
October 30: Mexico, Mexico City
November 13: Brazil, Sao Paulo, Interlagos
November 27: Abu Dhabi, Yas Marina