Danica Patrick without NASCAR backer for 2016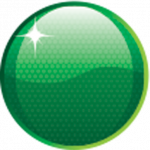 Danica Patrick's long-time sponsor GoDaddy has announced it will end its backing of her NASCAR Sprint Cup Series car at the end of the year.
While the move will place uncertainty over whether Patrick continues in the #10 Stewart-Haas Chevrolet, GoDaddy is expected to maintain a personal agreement with the driver.
GoDaddy's NASCAR involvement has helped it to a remarkable 81 percent brand awareness in the US market.
The world's largest domain name company has been involved with Patrick since her IndyCar days.
Patrick has featured in Sports Illustrated swimsuit shoots and Super Bowl commercials and is widely regarded as one of the most bankable drivers at the highest level in America.
"We love Danica and all she does to empower and inspire people, especially women, which is why we are working to keep her in the GoDaddy family," GoDaddy chief marketing officer Phil Bienert said.
"We have the utmost respect for Stewart-Haas Racing, and they've been phenomenal partners.
"In fact, NASCAR has been a tremendous domestic platform to help us achieve an 81 percent aided brand awareness domestically, but at this stage, we need a range of marketing assets that reach a more globally-diverse set of customers.
"The fact Danica is having a record-setting season makes it tough to leave this motorsports sponsorship, without a doubt."
Patrick is currently 16th in the points standings and has recorded six top 10 finishes in the Sprint Cup, moving past Janet Guthrie's record.
"GoDaddy has been an incredible partner for a very long time, almost nine years, and as I've said before, our brands have really grown up together," Patrick said.
"It's pretty cool, from a marketing perspective, that we helped GoDaddy build such strong brand awareness here in the U.S.
"I'm excited to work with GoDaddy on a personal level moving forward, but will miss having their bright green colour on my racecar next year."
Patrick and GoDaddy came together in 2007 for the IndyCar season and a year later she became the first woman to win an IndyCar race at the Motegi round in Japan.