Audi to unveil Le Mans aero kit at Spa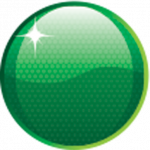 Audi will debut low-downforce body kits on its two full-season R18 challengers at Spa-Francorchamps this weekend.
The world's most prolific-winning top level sportscar marque of the last 15 years will roll out the slicker versions on the #7 e-tron quattro of Marcel Fassler, Andre Lotterer and Benoit Treluyer and #8 driven by Lucas di Grassi, Loic Duval and Oliver Jarvis.
It will be the package Audi will run as it chases a 14th outright victory at the Le Mans 24 Hours in June.
Like Porsche, Audi will field a third LMP1 with Felipe Alburquerque, Marco Bonanomi and Rene Rast aboard.
However the #9 will adopt the same higher downforce kit the #7 machine took to victory in the opening World Endurance Championship round at Silverstone earlier this month.
Jan Monchaux, head of aerodynamics at Audi Sport, explains the intricacies of the lower downforce kit.
"When the version that creates less downforce runs for the first time at Spa, the differences to the sister specification, which generates higher downforce levels, are more apparent than ever before," Monchaux said.
"A fundamentally different front fairing, modified sidepods, openings relocated on the inner surface of the rear fenders for venting the wheel arches, and the bodywork rear edge featuring an unusual rear wing support, characterise the newly developed race car."
The new lower downforce configuration has consequently sparked changes to the cooling system and suspension.
"The cooling system's requirements are different. We were able to re-evaluate and adapt the flow across the cooler, because at Le Mans less air mass flow is necessary due to the higher speeds," Monchaux said.
"New suspension solutions, which restrict the spring displacement on the car to a smaller range, provide additional help.
"In this way, the turbulent airflow under the race car is reduced."
The 6 Hours of Spa race will commence at 10.30pm (Australian Eastern Standard Time) on Saturday.