White moves further ahead in Targa Tasmania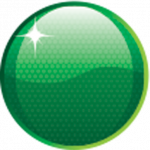 Jason White has extended his lead in the modern section of Targa Tasmania on day three as the local stretched the legs of the Lamborghini Gallardo.
Just as impressive was Showroom class leader Tony Quinn, while Peter Nunn retired from the Classic Outright lead after blowing an engine in his Porsche 944.
Driving the event's two most exotic cars, Quinn pushed his McLaren 650S hard and has built up a one minute and 27 second lead in Showroom, while White's Gallardo now has a 59 second advantage in Modern. South Australian, Craig Haysman, is the Classic Outright leader in his Triumph TR7 V8.
Day three of Targa Tasmania headed to the East Coast over eight closed road tarmac stages, with a lunch stop in St Helens before the day's traditional finale around the streets of Longford.
In Modern the proven combination of Jason White and his Lamborghini came to the fore, building a handy lead ahead of fellow Tasmanian, Eddie Maguire, in a Mitsubishi Lancer Evo.
After teething problems with the Lamborghini early in the event, White put the pedal to the metal and is looking good for another Modern victory.
Maguire is driving well, however, and has an 18 second lead over last year's Targa Tasmania winner, Jamie Vandenberg, in a Nissan GT-R.
Another former winner, Steve Glenney, was the fastest man through day three's stages, but lies in fourth place – two minutes from the lead – after mechanical problems on the opening days.
"We're getting on top of the gremlins one by one, although we've still got a few on the list to be conquered," White said.
"We've fixed our traction control problem, which was one of the biggest things, mainly over concerns with tyre wear and the front diff.
"Road conditions were great, probably the best that we've ever had for the east coast. Especially the Sideling, which was fairly dry this morning.
Despite still coming to grips with the power and the handling intricacies of the McLaren, Quinn was generally in a class of his own throughout the day. However, Family Feud host, Grant Denyer, showed once again that he is more than capable behind the wheel, consolidating second place in a 2012 Renault Megane.
Eight-time Targa Tasmania winners, Jim Richards and Barry Oliver, were off the pace in their Porsche Cayman S and dropped to fifth place in the standings, as the Ford Mustang of Craig Dean moved into third place. Denyer's team-mate, motoring journalist Mike Sinclair, is fourth.
"The suspension problems are still a worry and I need to ease my driving a bit," Quinn admitted.
"The buffer we've got at the moment is probably enough to ease back a little, but there still a long way to go and it's early days.
"We've done all the trialling and experimenting we can with the car, but the suspension was never built for these roads. It's amazing how many bumps there are on these roads."
Pete Nunn went into the day with a big lead in Classic Outright, but his 1985 Porsche 944 Turbo blew its engine on the first stage of the day, handing the lead to Craig Haysman and his Triumph.
Once in the lead, Haysman was able to ease his pace a little and conserve his lead, which now sits at two minutes over Barry Faux's Mazda RX7, with Peter Ullrich's 1963 Jensen CV8 a further four sends back.
"We've been in this situation before," a nervous Haysman said.
"Today we stepped it up a little bit, but we're still being conservative. I want to manage the car and look after the tyres, as realistically we're only a quarter of the way through. We just want to make it to the end."
Canberra's Barrie Smith has extended his lead in 4WD Showroom in his Audi TT RS, the Nissan Skyline of Tim Hendy is on top in Early Modern, and Wayne Clarke's 1938 Dodge Speedster Special keeps the Vintage Class on display.
Elsewhere, Peter Ullrich leads Early Classic Handicap, the Porsche 944 of Leigh Achterberg is a minute clear in Late Classic Handicap, while other leaders are Jeff Beable (Nissan Skyline) in Sports Trophy, and Bob Fisher (1967 Triumph TR4) in Thoroughbred Trophy. Kettering's Alan Gluyas leads TSD in his Toyota 86 GTS.
Tomorrow, Targa Tasmania leaves Launceston and heads to the West Coast and an overnight stop in Strahan. Day Four is the longest of the event, with over 140km of stages, including some of Targa's most famous – Cethana, Riana and Hellyer Gorge.
VIDEO: Highlights of Day

Results after Day 3 of Targa Tasmania (provisional)
RDA Brakes Modern
1. Jason White / John White, 2013 Lamborghini Gallardo Squadra Corse
2. Eddie Maguire / Michael Potter, 2007 Mitsubishi Lancer Evo, +59s
3. Jamie Vandenberg / Dennis Sims, 2013 Nissan GT-R, +1m17s
4. Steve Glenney / Bernie Webb, 2009 Nissan GT-R Spec-V, +2m04s
5. Josh Hilton / Rod Vanderpoel, 2008 Nissan GT-R, +4m37s
Wrest Point Showroom
1. Tony Quinn / Naomi Tillett, 2014 McLaren 650S
2. Grant Denyer / Alex Gelsomino, 2012 Renault Megane, +1m27s
3. Craig Dean / Jenny Cole, 2013 Ford Mustang Shelby GT500, +2m09s
4. Mike Sinclair / Julia Barkley, 2012 Renault Megane, +2m54s
5. Jim Richards / Barry Oliver, 2014 Porsche Cayman S, +3m20s
Shannon's Classic Outright
1. Craig Haysman / Mary Hughes, 1981 Triumph TR7 V8
2. Barry Faux / Therezia Mihajlovic, 1985 Mazda RX7, +2m08s
3. Peter Ullrich / Sara Ullrich, 1963 Jensen CV8, +2m12s
4. Steve McClintock/Jann Skinner, 1985 Mazda RX-7, +3m12s
5. Paul Freestone / Christine Freestone, 1948 Holden 215, +4m07s
Budget Sports Trophy
1. Jeff Beable / Nerida Beable, 2000 Nissan Skyline GT-R N1
2. Allan Hines / Kerry Hines, 2010 Porsche 911 Turbo S, +2m00s
3. Martin Farkas / Dennis Neagle, 2001 BMW M3, +2m13s
Shannon's Thoroughbred Trophy
1. Bob Fisher / Louse Paul, 1967 Triumph TR4a
2. Mark Laucke / Rosina Laucke, 1974 Porsche Carrera RS, +5m39s
2. John Keating / Peter O'Reilly, 1975 Alfa Spider Spider, +7m35s
Shannons Vintage
1. Wayne Clarke / Trevor Berriman, 1938 Dodge Speedster Special
Country Club 4WD Showroom
1. Barrie Smith / Jan Smith, 2010 Audi TT RS
2. Stewart Liddle / Michael Lloyd, 2009 Mitsubishi Lancer Evo X RS, +13s
3. Angus Kennard / Ian Wheeler, 2009 Subaru Impreza STi, +52s
Shannons Early Classic Handicap
1. Peter Ullrich / Sari Ullrich, 1963 Jensen CV8
2. Paul Freestone / Christine Freestone, 1948 Holden 215, +50s
3. Andrew White / Ashley Yelds, 1961 Volvo 122s, +5m56s
Shannons Late Classic Handicap
1. Leigh Achterberg/ Greg Fitzgerald, 1982 Porsche 944
2. Barry Faux / Therezia Mihajlovic, 1985 Mazda RX7, +57s
3. Craig Haysman / Mary Hughes, 1981 Triumph TR7 V8, +1m35s
Spirit of Tasmania Early Modern
1. Tim Hendy / Julie Winton-Monet, 2003 Nissan Skyline GT-R Z-Tune
2. Liam Howarth / Larry Howarth, 1995 Nissan Skyline GT-R V Spec, +2m51s
3. Vic Scona / Fiona James, 2004 Subaru WRX STI, +3m01s
TSD Trophy
1. Alan Gluyas / Heather Gluyas, 2012 Toyota 86 GTS, 45 points
2. Jordan Bridge / Debbie Bridge, 2004 Subaru WRX Sti, 69 points
3. Darryl Marshall / Andrew Marshall, 2002 Ford Falcon Ute Pursuit 250, 146 points