Vale Clive Adams 1915-2015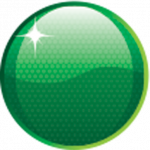 Clive Adams, a founding member of the Australian Racing Drivers Club in 1951, will be laid to rest tomorrow two months short of his 100th birthday.
Adams, renowned as an engineering master, died last week in the mid northern New South Wales town of Taree.
Along with Jack Pryer and Stan Brown, Adams designed and built a range of Prad sports/racing cars in the 1950s.
They were acknowledged as among the best designed and proportioned Specials made in this country.
A competent driver, Adams raced a front-engined, supercharged Alvis purchased from Alec Mildren that was raced by Phil Garlick at Maroubra and Phillip Island in the 1920s.
The loss of the Alvis with a blown engine first time out at Bathurst prompted Adams and Pryer to fabricate their own car from a concoction of MG, Amilcar and Bugatti parts, powered by a Ford V8/60 engine.
That effort in 1950 was the first Prad, to be followed by a series of four more over the next 10 years.
The successor, Prad ll, was based on a monoposto bodied Sydney Speedway car, stretched and widened, and achieved solid placings at Bathurst and a record at Hawkesbury hillclimb before being replaced in 1956 by Prad lll, powered by Holden.
During the build, Adams kept his eye in with borrowed drives in Stan Coffey's Cooper-Bristol, Tony Arditto's Jaguar sports and Ray Fowler's MG J2, in which he lapped Mt Panorama in 3min07s.
Racing in those days was mostly at the Mt Druitt circuit, an abandoned wartime airstrip secured by Belf Jones, who became the ARDC's first secretary, with George Bell the President.
Along with Clive, the inaugural Committee comprised leading drivers Arthur Hayes, Jack Robinson, Laurie Oxenford and Leo Bernard, joined soon after by Doug Chivas and Frank Kleinig and in 1953 by Jack
Brabham.
Clive and Jack Pryer continued their association and in 1959 produced probably their finest creation, Prad lV, with a 200bhp Grand Prix Alta engine and Jaguar XK120 gearbox, which they finally passed on as a gift to Spencer Martin, their ardent supporter.
Long past retirement age and with a well-established workshop at Taree, NSW, Adams continued to work on his and other cars.
These included those of son, Ian, who raced through the 1960s and 70s in a Lotus 7, a Lotus 23B and a Lola T330, and with granddaughter, Chantelle.
Adams' funeral will be at Manning Great Lakes Memorial Gardens, 1983 Pampoolah Road, Taree at 11am, tomorrow, April 30.