Marquez cleared to race as Pedrosa withdraws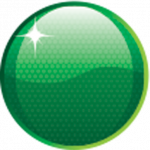 Reigning world champion Marc Marquez will compete in this weekend's MotoGP Spanish Grand Prix.
The 22-year-old Spaniard fractured his little finger in a dirt bike accident in the lead up to the Jerez race, which has required the Honda rider to have a titanium plate inserted to aid the healing the process.
Having undergone an operation on his finger earlier this week, Marquez has subsequently passed a medical examination on Tuesday allowing him to race at his home event this weekend.
"Today I underwent another examination by Dr. Mir, and he confirmed that the wound is healing well and looking good," said Marquez, who is 30 points adrift of championship leader Valentino Rossi.
"He took off the cast that they had put on and now I have begun to do some physiotherapy work with some active and passive movements.
"My finger will be checked at Jerez after every session and the bandages will be changed.
"I am very motivated for this Grand Prix, because it is the first of the year in Spain, there are my home fans there and I have some good memories from previous years.
"It's a pity about the injury, but I hope that it doesn't affect me too much and that I can get a great result in front of the fans."
Meanwhile, the Honda operation will once again be without the services of Dani Pedrosa as the Spaniard continues to struggle with arm pump.
Japanese rider Hiroshi Aoyama will fill in for Pedrosa for the third race in succession with the latter now expected to return for the French Grand Prix at Le Mans on May 17.
"I really hoped to return in Jerez, but after riding a supermotard bike yesterday, we decided it's not the best option," said Pedrosa.
"By competing in an entire race weekend we risk damaging the arm further and slowing down the healing process and the last thing I want to do is create a bigger problem."