Australian Grand Prix secures 2016 F1 date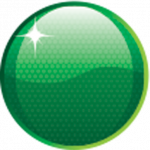 The Australian Grand Prix maintains its traditional opening slot on the Formula 1 calendar in 2016 but at a much later date than has been tradition.
Co-inciding with a condensed F1 season, the AGP at Albert Park will be held from March 31-April 3.
The new date will also see an earlier start time to F1's opening race.
The only precedent that has been set for an April date for the Melbourne event was in 2006 when it was held on April 2, the year the Commonwealth Games were staged in the Victorian capital.
The event will now be positioned after the Easter holiday period and when the southern states end their daylight saving time period.
The 2016 date has been welcomed by Australian Grand Prix Corporation chief executive Andrew Westacott.
"It's fantastic that Melbourne will again play host to the opening round of the FIA Formula One World Championship," Westacott said.
"Over the past 20 years Melbourne has become synonymous with the start of a new Formula One season, and we look forward to again welcoming all the teams and drivers to our great city in 2016.
"The new date will see an earlier start time, and fans can expect the same great on-track action and off-track entertainment across the four days."
It is unknown when a full 2016 F1 calendar will be released .
Pushing the AGP back several weeks could meanwhile see the capacity for a second V8 Supercars event being held before the domestic series heads to Albert Park.
The season opening V8 Supercars event in Adelaide has traditionally been held on the first weekend of March.
The championship's CEO James Warburton has this week expressed desire to compact the calendar, running events no more than two weeks apart either side of an extended mid-season break in May/June.