Porsche set for three-pronged Spa WEC bid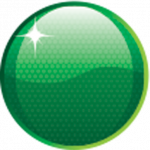 A third Porsche 919 will present a significant challenge as the Weissach operation steps up its effort for the second round of the World Endurance Championship at Spa-Francorchamps this weekend.
The Belgium venue will see a third Porsche LMP1 rolled out which will be crewed by Formula 1 racer Nico Hulkenberg, Kiwi ace Earl Bamber and Nick Tandy.
The #19 919 will join the incumbent V4, 2.0 litre hybrids of Timo Bernhard, Brendon Hartley and Mark Webber in the #17 machine and the #18 of Romain Dumas, Neel Jani and Marc Lieb.
The upgraded 919s from last season have seen Porsche step up to the highest energy recovery class of eight megajoules.
Bamber, who joins countryman Hartley in the top Porsche factory outfit for his WEC debut, comes with impeccable credentials after winning the Porsche Mobil 1 Supercup last season and a second successive Asian Carrera Cup title.
"From last year I have very fond memories of Spa. It was great fun to win the Porsche Mobil 1 Supercup race there from pole position," Bamber said.
"I love this circuit, as it is a spectacular place. I am so looking forward to taking the 919 through Eau Rouge and, anyway, I can't wait to race that car.
"When the Silverstone race was on I was glued to the screen. It was one of the best races I have ever seen. It was like a six-hour Supercup race.
"I enjoyed working with Nico and Nick in testing and now I'm really looking forward to racing with our car crew for the first time."
Porsche LMP1 vice president Fritz Enzinger said the trio of 919s will run in the same aero package as in the opening round at Silverstone earlier this month.
"Handling three such complex cars and nine drivers will be challenging for the crew around team principal Andreas Seidl," Enzinger said.
"All three 919s will compete in the same aero configuration, which is the same one we raced in Silverstone.
"Regarding the demands of the hybrid management in the eight megajoule class, we are constantly learning. Generally speaking, Spa's track layout should favour our car."
The Porsches will continue to compete in white hues in Belgium before reverting to different colours at the showpiece Le Mans 24 Hour from June 13-14.
Bernhard will be racing with a special helmet that pays tribute to the late Stefan Bellof who died at Spa 30 years ago in a world sportscar race.
"For two reasons Spa is going to be a special race for me. First of all it is not far from my hometown of Bruchmühlbach-Miesau, so we can expect many German fans," Bernhard said.
"And secondly I will be racing with a special helmet in Spa in memory to Stefan Bellof, who died there 30 years ago.
"I am doing this because I have a lot of respect for him and I like to remind everyone about his exceptional abilities as a racing driver."
Audi took out the the opening round at Silverstone through the #7 R18 e-tron quattro driven by Andre Lotterer, Benoit Treluyer and Marcel Fassler.
Nissan's radical front-engine, front-drive GT-R NISMO LM will not make its WEC debut until Le Mans next month.