Quinn takes narrow Targa lead after Day 1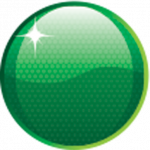 Tony Quinn and co-driver Naomi Tillett have taken a slender lead after the first day of the Targa Tasmania tarmac rally.
Quinn's McLaren 650S leads the Porsche Cayman S of Targa legends Jim Richards and Barry Oliver by 9s.
TV host and accomplished driver Grant Denyer and Alex Gelsomino, in a Renault Megane, hold third position in the Wrest Point Showroom class.
Tasmanians Eddie Maguire and Jason White are battling it out for the Modern competition and sit first and second, while Peter Ullrich and Pete Nunn are tied after the opening stage of the Classic Outright class.
The 24th running of the tarmac rally began at the Launceston Country Club, with 160 competitors setting off to battle six days and 2000km of Tasmania's most challenging roads.
The opening day of Targa is designed to ease competitors into the event, with four stages totalling just 24.5km.
The base times for the first three Targa stages were all easily obtainable, however the final stage around the streets of George Town was where the action began.
The 4.81km of George Town is always eagerly awaited by both competitors and spectators, with the tricky nature of the stage a real challenge.
"It's been a learning curve, but today's been fine and we're driving the car well," Quinn said at the end of the final stage.
"It's a bit stiff and I think our tyre pressures were too high today.
"It's good and fast – it's totally different to our Nissan, but it's the first time for this car, so it is what it is and we have to get used to it."
Tomorrow will see competitors head west of Launceston for eight Stages and nearly 90km of competitive driving.
After a lunch break in Devonport, the final two stages of the day, Paloona and Mt Roland, are the longest of the day.
VIDEO: Day 1 Highlights

Positions and classes after day 1 of 6
Wrest Point Showroom
1. Tony Quinn / Naomi Tillett, 2014 McLaren 650S
2. Jim Richards / Barry Oliver, 2014 Porsche Cayman S, +9s
3. Grant Denyer / Alex Gelsomino, 2012 Renault Megane, +10s
4. Craig Dean / Jenny Cole, 2013 Ford Mustang Shelby GT500, +11s
5. Neill Ford / Colin Maher, 2010 Chevrolet Corvette ZR1, +12s
RDA Brakes Modern
1. Eddie Maguire / Michael Potter, 2007 Mitsubishi Lancer Evo
2. Jason White / John White, 2013 Lamborghini Gallardo Squadra Corse, +2s
3. Ben Searcy / Mitchell Lukasz, 2007 Mitsubishi Evo IX, +3s
=4. Josh Hilton / Rod Vanderpoel, 2008 Nissan GTR, +8s
=4. Adam Spence / Erin Kelly, 2011 Nissan GTR, +8s
Shannon's Classic Outright
=1. Peter Ullrich / Sara Ullrich, 1963 Jensen CV8
=1. Pete Nunn / Keith Johnstone, 1985 Porsche 944 Turbo
3. David Gainer / Peter St George, 1971 Datsun 240Z, +1s
4. Anthony Genocchio / Scott Hamilton, 1983 Holden HDT Commodore, +4s
5. Ted Banks / Bruce Douglas, 1971 Porsche 916, +8s
Budget Sports Trophy
1. Jeff Beable / Nerida Beable, 2000 Nissan Skyline GT-R N1
2. Allan Hines / Kerry Hines, 2010 Porsche 911 Turbo S, +11s
3. Adrian Smith / Alanah Miles, 2015 VW Golf R, +17s
Shannon's Thoroughbred Trophy
1. Bob Fisher / Louse Paul, 1967 Triumph TR4a
2. John Keating / Peter O'Reilly, 1975 Alfa Spider Spider, +42s
3. David Currow / Colin Carati, 1961 Steyr Puch TR Europa, +2m30s
Shannons Vintage
1. Wayne Clarke / Trevor Berriman, 1938 Dodge Speedster Special
Country Club 4WD Showroom
1. Stewart Liddle / Michael Lloyd, 2009 Mitsubishi Lancer Evo X RS
2. Richard Perini / Chris Perini, 2013 Mercedes A45 AMG, +1s
3. Angus Kennard / Ian Wheeler, 2009 Subaru Impreza STi, +3s
Shannons Early Classic Handicap
1. Peter Ullrich / Sari Ullrich, 1963 Jensen CV8
2. Paul Freestone / Christine Freestone, 1948 Holden 215, +11s
=3. Andrew White / Ashley Yelds, 1961 Volvo 122s, +12s
=3. David Gainer / Peter St George, 1971 Datsun 240Z, +12s
Shannons Late Classic Handicap
1. Leigh Achterberg/ Greg Fitzgerald, 1982 Porsche 944
=2. Greg Cook / David Cooper, 1973 Porsche 911 Carrera RS, +3s
=2. Pete Nunn / Keith Johnstone, 1985 Porsche 944 Turbo, +3s
Spirit of Tasmania Early Modern
1. Tim Hendy / Julie Winton-Monet, 2003 Nissan Skyline GT-R Z-Tune
2. Liam Howarth / Larry Howarth, 1995 Nissan Skyline GT-R V Spec, +3s
3. Adam Kaplan / David Kaplan, 2004 BMW M3 CSL, +8s