Newgarden breaks his IndyCar duck at Alabama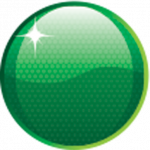 Josef Newgarden executed the drive of his career by slicing to his maiden IndyCar Series win at the Honda Grand Prix of Alabama.
Newgarden prevailed in the 90-lap affair which saw some established stars slip up as the series served up its fourth different winner in the opening four rounds of the season.
The 24-year-old Carpenter/Fisher/Hartman driver scored a decisive victory over a charging Graham Rahal, who managed a last lap pass to relegate Ganassi's Scott Dixon to third.
Will Power produced a stunning drive to climb back after falling back through the field following a penalty to finish fourth.
Ryan Hunter-Reay was fifth from Carlos Munoz, James Hinchcliffe, Sebastien Bourdais, Simon Pagenaud and Marco Andretti.
Series front-runner Juan Montoya was on the back foot after his lowly qualifying and finished 14th one place ahead of team-mate and pole sitter Helio Castroneves who ran out of fuel.
Newgarden, the 2011 Indy Lights champion, had earlier pulled a slick overtaking move on Castroneves before tempering his nerves to complete a solid first victory.
"Oh man I'm so nervous. I can't tell you how nervous I was. I'm normally not in racing but it's been such a long time coming doing this," Newgarden said.
"I knew one of these days it was going to happen with this team.
"It's so hard to become a professional driver nowadays and they (team owners) made me one.
"The Chevrolet was incredible. I could get incredible fuel mileage with fast pace. The Chevys are unbelievable cars and are spanking the Hondas right now."
The points standings sees a status quo situation at the top with Montoya maintaining a slender three-point buffer over Castroneves with Dixon third while Newgarden has rocketed into fourth.
See below for full results:
| | | | | |
| --- | --- | --- | --- | --- |
| 1 | Josef Newgarden | Dallara/Chevrolet | 1:55.53.06 | |
| 2 | Graham Rahal | Dallara/Honda | 1:55.55.26 | 2.20 |
| | Scott Dixon | Dallara/Chevrolet | 1:55.57.90 | 4.83 |
| 4 | Will Power | Dallara/Chevrolet | 1:56.12.55 | 9.49 |
| 5 | Ryan Hunter-Reay | Dallara/Honda | 1:56.15.12 | 2.06 |
| 6 | Carlos Muñoz | Dallara/Honda | 1:56.17.12 | 4.05 |
| 7 | James Hinchcliffe | Dallara/Honda | 1:56.17.71 | 4.65 |
| 8 | Sebastien Bourdais | Dallara/Chevrolet | 1:56.18.51 | 5.45 |
| 9 | Simon Pagenaud | Dallara/Chevrolet | 1:56.23.67 | 0.61 |
| 10 | Marco Andretti | Dallara/Honda | 1:56.26.54 | 3.47 |
| 11 | Luca Filippi | Dallara/Chevrolet | 1:56.27.22 | 4.16 |
| 12 | Charlie Kimball | Dallara/Chevrolet | 1:56.27.74 | 4.67 |
| 13 | Tony Kanaan | Dallara/Chevrolet | 1:56.28.39 | 5.33 |
| 14 | Juan Montoya | Dallara/Chevrolet | 1:56.29.69 | 6.63 |
| 15 | Helio Castroneves | Dallara/Chevrolet | 1:56.32.48 | 9.41 |
| 16 | Gabby Chaves | Dallara/Honda | 1:56.38.95 | 5.89 |
| 17 | Takuma Sato | Dallara/Honda | 1:56.43.90 | 0.84 |
| 18 | Sage Karam | Dallara/Chevrolet | 1:56.48.20 | 5.13 |
| 19 | Stefano Coletti | Dallara/Chevrolet | 1:56.48.47 | 5.41 |
| 20 | Rodolfo González | Dallara/Honda | 1:57.01.04 | 7.98 |
| 21 | Jack Hawksworth | Dallara/Honda | 1:57.06.24 | 3.18 |
| 22 | James Jakes | Dallara/Honda | 1:56.30.25 | 1lap |
| 23 | Francecso Dracone | Dallara/Honda | 1:56.50.08 | 1lap |
Points standings
| | | |
| --- | --- | --- |
| 1 | Juan Pablo Montoya | 136 |
| 2 | Hélio Castroneves | 133 |
| 3 | Scott Dixon | 123 |
| 4 | Josef Newgarden | 119 |
| 5 | Will Power | 112 |
| 6 | James Hinchcliffe | 110 |
| 7 | Tony Kanaan | 110 |
| 8 | Graham Rahal | 103 |
| 9 | Simon Pagenaud | 96 |
| 10 | Sébastien Bourdais | 91 |
| 11 | Carlos Muñoz | 84 |
| 12 | Ryan Hunter-Reay | 81 |
| 13 | Marco Andretti | 81 |
| 14 | Luca Filippi | 69 |
| 15 | James Jakes | 62 |
| 16 | Charlie Kimball | 58 |
| 17 | Jack Hawksworth | 57 |
| 18 | Gabby Chaves | 56 |
| 19 | Takuma Sato | 50 |
| 20 | Simona de Silvestro | 44 |
| 21 | Stefano Coletti | 41 |
| 22 | Sage Karam | 35 |
| 23 | Francesco Dracone | 30 |
| 24 | Sebastian Saavedra | 20 |
| 25 | Carlos Huertas | 20 |
| 26 | Conor Daly | 13 |
| 27 | Rodolfo González | 10 |
See below video showing the Will Power/Takuma Sato incident