Meeke scores first WRC win in Argentina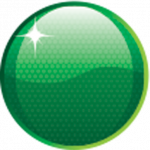 Kris Meeke scored his maiden World Rally Championship victory at Rally Argentina to become the first British driver to win a WRC event since 2002.
The Northern Irishman headed Citroën team-mate Mads Østberg by 18.1sec as the French manufacturer claimed its first 1-2 finish for almost three years. Elfyn Evans completed a great day for Britain by taking his first WRC podium.
The late Colin McRae was the last British winner at Kenya's Safari Rally and mentored 35-year-old Meeke through the early part of his career.
"The one guy who did most for me isn't here to see this. This is for Colin. He helped my career out at the very beginning. He supported me financially through to the world championship. Without his support I wouldn't be here," said an emotional Meeke.
He led the four-day gravel rally for all but a handful of kilometres in his DS 3, ending a torrid start to the season in which he crashed in the first three rounds.
He led the first leg by more than a minute and measured his pace over incredibly rocky conditions which sidelined many frontrunners to finally reach the top step of the podium on his 58th start.
Østberg fought a fever and an early engine problem to secure his second consecutive runners-up spot. He climbed to second in the championship standings behind Sébastien Ogier, who finished a lowly 17th after fuel injection issues stopped him on the opening stage of the event.
Evans survived final stage suspension problems in his Ford Fiesta RS to finish 3min 27.4sec behind Meeke, conceding a minute as he nursed the car through the test. It was a fitting farewell for the current Fiesta RS, which will be replaced by a new evolution at the next round.
Czech driver Martin Prokop matched a career-best fourth in another Fiesta RS while Dani Sordo recovered from the electrical problem which stopped him at the end of Leg 2 to overhaul Khalid Al Qassimi for sixth in the final stage.
There were just two stages in today's final leg, but the famous roads of El Condor provided a sting in the tail to a gruelling weekend.
Jari-Matti Latvala retired from third with fuel supply problems in his Volkswagen Polo R during the first pass of the test. Team-mate Andreas Mikkelsen and fourth-placed Thierry Neuville both crashed out after hitting the same rock in the repeat run.
New Zealand's Hayden Paddon was classified 16th after numerous issues throughout the event which included an accident which injured six spectators on the second day.
"Overall it's been a difficult event but nothing more than we expected,"said Paddon.
"Some things just unfortunately didn't work out. I think it was important for us to re-join today just to get some confidence and to get some momentum for the next rallies. There were some nice stages this weekend, particularly SS3 on Friday, really nice and smooth. As an event, it's a nice challenge and different from the others we do, and that's what the World Rally Championship is all about."
RESULTS : RALLY ARGENTINA
| Pos | Driver | Team | Car | Gap |
| --- | --- | --- | --- | --- |
| 1 | Kris Meeke | Citroen Total Abu Dhabi WRT | Citroen | 3h41m44.9s |
| 2 | Mads Ostberg | Citroen Total Abu Dhabi WRT | Citroen | 18.1s |
| 3 | Elfyn Evans | M-Sport World Rally Team | Ford | 3m27.4s |
| 4 | Martin Prokop | Jipocar Czech National Team | Ford | 6m26.1s |
| 5 | Daniel Sordo | Hyundai Motorsport | Hyundai | 10m46.7s |
| 6 | Khalid Al-Qassimi | Citroen Total Abu Dhabi WRT | Citroen | 11m19.9s |
| 7 | Abdulaziz Al-Kuwari | Youth & Sports Qatar Rally Team | Ford | 16m02.6s |
| 8 | Diego Dominguez | | Ford | 18m48.2s |
| 9 | Gustavo Saba | Saba Competicion | Skoda | 21m20.6s |
| 10 | Federico Villagra | | Ford | 25m19.6s |
Driver's Standings:
| | | |
| --- | --- | --- |
| Pos | Driver | Total |
| 1. | Sébastien Ogier | 84 |
| 2. | Mads Østberg | 51 |
| 3. | Andreas Mikkelsen | 47 |
| 4. | Elfyn Evans | 41 |
| 5. | Kris Meeke | 35 |
| 6. | Thierry Neuville | 35 |
| 7. | Dani Sordo | 30 |
| 8. | Martin Prokop | 26 |
| 9. | Jari-Matti Latvala | 19 |
| 10. | Ott Tanak | 13 |
| 11. | Hayden Paddon | 10 |
| 12. | Khalid Al Qassimi | 8 |
| 13. | Abdulaziz Al-Kuwari | 6 |
| 14. | Nasser Al-Attiyah | 6 |
| 15. | Sébastien Loeb | 6 |
| 16. | Dominguez Stroessner Diego | 4 |
| 17. | Yuriy Protasov | 2 |
| 18. | Nicolas Fuchs | 2 |
| 19. | Gustavo Saba | 2 |
| 20. | Jari Ketomaa | 1 |
Team's Standings:
| | | |
| --- | --- | --- |
| Pos | Teams | Total |
| 1. | Volkswagen Motorsport | 103 |
| 2. | Citroen Total Abu Dhabi WRT | 85 |
| 3. | Hyundai Shell World Rally Team | 85 |
| 4. | M-Sport World Rally Team | 71 |
| 5. | Jipocar Czech National Team | 32 |
| 6. | Volkswagen Motorsport II | 15 |
| 7. | Hyundai Motorsport N | 9 |
| 8. | F.W.R.T. | 3 |
VIDEO HIGHLIGHTS: