Kurt Busch dominates at Richmond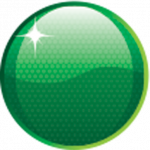 Kurt Busch has scored his first win of the NASCAR season with a dominant performance at Richmond.
The result locks him into the Chase for the Sprint Cup, something that looked unlikely after he was suspended at the start of the year over a court order in a domestic violence dispute.
Busch led a total of 291 of the 400 laps; the most he has ever done in a single race. It was his 26th career win and second at Richmond.
In a show of strength for the Stewart-Haas Racing, defending series champion and current points leader Kevin Harvick finished second in the Toyota Owners 400.
"It's a great feeling,"said Kurt Busch.
"We've just been building and building toward this. When you're accused of something, and things go sideways, your personal life doesn't have to affect your business life."
In a relatively clean race, the major incident involved two of the big names with Tony Stewart and Dale Earnhardt Jr. colliding on the front straight with 40 laps to run. Stewart spun and brushed the inside wall of pit road. He was then unable to get the No. 14 car restarted and finished 41st.
VIDEO: Kurt Busch wins at Richmond

VIDEO: Kurt Busch in Victory Lane

VIDEO: Tony Stewart spins after contact with Dale Earnhardt Jr.

 RESULTS: Toyota Owners 400 – Richmond International Raceway 
| | | | | | | | | | |
| --- | --- | --- | --- | --- | --- | --- | --- | --- | --- |
| POS. | CAR # | DRIVER | MANUFACTURER | START | LAPS | LAPS LED | FINAL STATUS | POINTS | BONUS PTS |
| 1 | 41 | Kurt Busch | Chevrolet | 3 | 400 | 291 | Running | 48 | 5 |
| 2 | 4 | Kevin Harvick | Chevrolet | 5 | 400 | 2 | Running | 43 | 1 |
| 3 | 48 | Jimmie Johnson | Chevrolet | 36 | 400 | 0 | Running | 41 | 0 |
| 4 | 1 | Jamie McMurray | Chevrolet | 9 | 400 | 4 | Running | 41 | 1 |
| 5 | 22 | Joey Logano | Ford | 1 | 400 | 94 | Running | 40 | 1 |
| 6 | 5 | Kasey Kahne | Chevrolet | 40 | 400 | 0 | Running | 38 | 0 |
| 7 | 20 | Matt Kenseth | Toyota | 8 | 400 | 0 | Running | 37 | 0 |
| 8 | 24 | Jeff Gordon | Chevrolet | 11 | 400 | 0 | Running | 36 | 0 |
| 9 | 15 | Clint Bowyer | Toyota | 17 | 400 | 0 | Running | 35 | 0 |
| 10 | 78 | Martin Truex Jr | Chevrolet | 6 | 400 | 0 | Running | 34 | 0 |
| 11 | 31 | Ryan Newman | Chevrolet | 23 | 400 | 0 | Running | 33 | 0 |
| 12 | 42 | Kyle Larson | Chevrolet | 12 | 400 | 0 | Running | 32 | 0 |
| 13 | 47 | AJ Allmendinger | Chevrolet | 4 | 400 | 0 | Running | 31 | 0 |
| 14 | 88 | Dale Earnhardt Jr | Chevrolet | 26 | 400 | 0 | Running | 30 | 0 |
| 15 | 27 | Paul Menard | Chevrolet | 15 | 400 | 0 | Running | 29 | 0 |
| 16 | 25 | Chase Elliott | Chevrolet | 16 | 400 | 0 | Running | 0 | 0 |
| 17 | 2 | Brad Keselowski | Ford | 7 | 400 | 9 | Running | 28 | 1 |
| 18 | 51 | Justin Allgaier | Chevrolet | 22 | 400 | 0 | Running | 26 | 0 |
| 19 | 19 | Carl Edwards | Toyota | 18 | 400 | 0 | Running | 25 | 0 |
| 20 | 43 | Aric Almirola | Ford | 27 | 399 | 0 | Running | 24 | 0 |
| 21 | 16 | Greg Biffle | Ford | 32 | 398 | 0 | Running | 23 | 0 |
| 22 | 11 | Denny Hamlin | Toyota | 2 | 398 | 0 | Running | 22 | 0 |
| 23 | 18 | David Ragan | Toyota | 10 | 398 | 0 | Running | 21 | 0 |
| 24 | 6 | Trevor Bayne | Ford | 34 | 398 | 0 | Running | 20 | 0 |
| 25 | 10 | Danica Patrick | Chevrolet | 21 | 398 | 0 | Running | 19 | 0 |
| 26 | 40 | Landon Cassill | Chevrolet | 19 | 398 | 0 | Running | 0 | 0 |
| 27 | 3 | Austin Dillon | Chevrolet | 20 | 398 | 0 | Running | 17 | 0 |
| 28 | 17 | Ricky Stenhouse Jr | Ford | 24 | 398 | 0 | Running | 16 | 0 |
| 29 | 55 | Brett Moffitt | Toyota | 14 | 396 | 0 | Running | 15 | 0 |
| 30 | 13 | Casey Mears | Chevrolet | 25 | 396 | 0 | Running | 14 | 0 |
| 31 | 38 | David Gilliland | Ford | 30 | 396 | 0 | Running | 13 | 0 |
| 32 | 7 | Alex Bowman | Chevrolet | 41 | 396 | 0 | Running | 12 | 0 |
| 33 | 46 | Michael Annett | Chevrolet | 38 | 395 | 0 | Running | 11 | 0 |
| 34 | 34 | Reed Sorenson | Ford | 43 | 395 | 0 | Running | 10 | 0 |
| 35 | 9 | Sam Hornish Jr | Ford | 29 | 394 | 0 | Running | 9 | 0 |
| 36 | 35 | Cole Whitt | Ford | 31 | 394 | 0 | Running | 8 | 0 |
| 37 | 83 | Matt DiBenedetto | Toyota | 37 | 394 | 0 | Running | 7 | 0 |
| 38 | 23 | Jeb Burton | Toyota | 39 | 393 | 0 | Running | 6 | 0 |
| 39 | 33 | Alex Kennedy | Chevrolet | 42 | 392 | 0 | Running | 5 | 0 |
| 40 | 30 | Jeff Green | Chevrolet | 33 | 386 | 0 | Running | 4 | 0 |
| 41 | 14 | Tony Stewart | Chevrolet | 13 | 359 | 0 | Accident | 3 | 0 |
| 42 | 98 | Josh Wise | Ford | 28 | 137 | 0 | Engine | 2 | 0 |
| 43 | 32 | Joey Gase | Ford | 35 | 124 | 0 | Accident | 0 | 0 |
STANDINGS
| | | | | | | | | |
| --- | --- | --- | --- | --- | --- | --- | --- | --- |
| POS | DRIVER | POINTS | BEHIND | STARTS | WINS | TOP 5 | TOP 10 | DNF |
| 1 | Kevin Harvick | 357 | Leader | 9 | 2 | 7 | 8 | 0 |
| 2 | Joey Logano | 324 | -33 | 9 | 1 | 5 | 8 | 0 |
| 3 | Martin Truex Jr | 315 | -42 | 9 | 0 | 1 | 8 | 0 |
| 4 | Jimmie Johnson | 299 | -58 | 9 | 2 | 5 | 6 | 0 |
| 5 | Brad Keselowski | 283 | -74 | 9 | 1 | 3 | 6 | 1 |
| 6 | Kasey Kahne | 275 | -82 | 9 | 0 | 1 | 4 | 1 |
| 7 | Matt Kenseth | 273 | -84 | 9 | 1 | 3 | 5 | 0 |
| 8 | Dale Earnhardt Jr | 271 | -86 | 9 | 0 | 4 | 5 | 1 |
| 9 | Jamie McMurray | 264 | -93 | 9 | 0 | 2 | 4 | 1 |
| 10 | Jeff Gordon | 263 | -94 | 9 | 0 | 1 | 6 | 1 |
| 11 | Aric Almirola | 250 | -107 | 9 | 0 | 0 | 0 | 0 |
| 12 | Denny Hamlin | 245 | -112 | 9 | 1 | 3 | 3 | 0 |
| 13 | Paul Menard | 239 | -118 | 9 | 0 | 1 | 1 | 1 |
| 14 | Clint Bowyer | 235 | -122 | 9 | 0 | 0 | 2 | 0 |
| 15 | Ryan Newman | 234 | -123 | 9 | 0 | 4 | 5 | 0 |
| 16 | Danica Patrick | 230 | -127 | 9 | 0 | 0 | 2 | 0 |
| 17 | Carl Edwards | 228 | -129 | 9 | 0 | 0 | 1 | 0 |
| 18 | Kurt Busch | 222 | -135 | 6 | 1 | 3 | 3 | 0 |
| 19 | David Ragan | 218 | -139 | 9 | 0 | 1 | 1 | 0 |
| 20 | Kyle Larson | 205 | -152 | 8 | 0 | 0 | 3 | 1 |
| 21 | Greg Biffle | 203 | -154 | 9 | 0 | 0 | 1 | 0 |
| 22 | AJ Allmendinger | 202 | -155 | 9 | 0 | 0 | 2 | 2 |
| 23 | Casey Mears | 200 | -157 | 9 | 0 | 0 | 1 | 1 |
| 24 | Austin Dillon | 194 | -163 | 9 | 0 | 0 | 1 | 1 |
| 25 | Ricky Stenhouse Jr | 188 | -169 | 9 | 0 | 1 | 1 | 1 |
| 26 | David Gilliland | 175 | -182 | 9 | 0 | 0 | 0 | 0 |
| 27 | Trevor Bayne | 174 | -183 | 9 | 0 | 0 | 0 | 0 |
| 28 | Justin Allgaier | 171 | -186 | 9 | 0 | 0 | 1 | 2 |
| 29 | Brett Moffitt | 151 | -206 | 8 | 0 | 0 | 1 | 0 |
| 30 | Tony Stewart | 148 | -209 | 9 | 0 | 0 | 1 | 3 |
| 31 | Sam Hornish Jr | 144 | -213 | 9 | 0 | 0 | 0 | 0 |
| 32 | Cole Whitt | 136 | -221 | 9 | 0 | 0 | 0 | 1 |
| 33 | Alex Bowman | 103 | -254 | 8 | 0 | 0 | 0 | 1 |
| 34 | Michael Annett | 101 | -256 | 9 | 0 | 0 | 0 | 1 |
| 35 | Michael McDowell | 79 | -278 | 5 | 0 | 0 | 0 | 0 |
| 36 | Josh Wise | 65 | -292 | 8 | 0 | 0 | 0 | 2 |
| 37 | Matt DiBenedetto | 64 | -293 | 6 | 0 | 0 | 0 | 0 |
| 38 | Jeb Burton | 51 | -306 | 7 | 0 | 0 | 0 | 1 |
| 39 | Alex Kennedy | 40 | -317 | 5 | 0 | 0 | 0 | 0 |
| 40 | Brian Vickers | 32 | -325 | 2 | 0 | 0 | 0 | 0 |
| 41 | Reed Sorenson | 22 | -335 | 2 | 0 | 0 | 0 | 0 |
| 42 | Bobby Labonte | 20 | -337 | 1 | 0 | 0 | 0 | 0 |
| 43 | Michael Waltrip | 18 | -339 | 1 | 0 | 0 | 0 | 0 |
| 44 | Mike Wallace | 8 | -349 | 1 | 0 | 0 | 0 | 0 |
| 45 | Jeff Green | 4 | -353 | 1 | 0 | 0 | 0 | 0 |
| 46 | Ron Hornaday Jr | 2 | -355 | 1 | 0 | 0 | 0 | 1 |
| 47 | Brian Scott | 0 | -357 | 2 | 0 | 0 | 0 | 0 |
| 48 | Regan Smith | 0 | -357 | 4 | 0 | 0 | 0 | 0 |
| 49 | Chase Elliott | 0 | -357 | 2 | 0 | 0 | 0 | 0 |
| 50 | Matt Crafton | 0 | -357 | 1 | 0 | 0 | 0 | 0 |
| 51 | Ryan Blaney | 0 | -357 | 3 | 0 | 0 | 0 | 2 |
| 52 | Johnny Sauter | 0 | -357 | 1 | 0 | 0 | 0 | 0 |
| 53 | Chris Buescher | 0 | -357 | 4 | 0 | 0 | 0 | 0 |
| 54 | Landon Cassill | 0 | -357 | 9 | 0 | 0 | 0 | 3 |
| 55 | J.J. Yeley | 0 | -357 | 8 | 0 | 0 | 0 | 1 |
| 56 | Brendan Gaughan | 0 | -357 | 4 | 0 | 0 | 0 | 0 |
| 57 | Ty Dillon | 0 | -357 | 1 | 0 | 0 | 0 | 0 |
| 58 | Mike Bliss | 0 | -357 | 6 | 0 | 0 | 0 | 0 |
| 59 | Joe Nemechek | 0 | -357 | 1 | 0 | 0 | 0 | 0 |
| 60 | Joey Gase | 0 | -357 | 1 | 0 | 0 | 0 | 1 |
| 61 | Travis Kvapil | 0 | -357 | 0 | 0 | 0 | 0 | 0 |
| 62 | Tanner Berryhill | 0 | -357 | 0 | 0 | 0 | 0 | 0 |
| 63 | Justin Marks | 0 | -357 | 0 | 0 | 0 | 0 | 0 |