NASCAR reviews safety after pit fire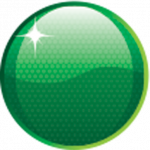 NASCAR is investigating a large pit road fire which left three crew members with minor injuries during the NASCAR XFINITY Series race at Richmond.
The incident involved the pit stop for Brendan Gaughan when his Richard Childress Racing Chevrolet burst into flames and was instantly engulfed in a huge fireball.
Rear-tyre changer Anthony O'Brien, fuel man Josh Wittman and Clifford Turner, a crew member from Eric McClure's team.
Much like an old styled fuel churn, NASCAR uses a fuel can which holds just over 45 litres (12 gallons) of fuel. After emptying the first can, Wittman engaged the second into Gaughan's car. The probe which opens the connection failed and fuel spilled down the side of the car and around the area where O'Brien was changing the wheel and quickly engulfed in fire.
All involved in the fire were transported to the infield care centre, before going to hospital for further treatment. None had sustained major injuries.
Under NASCAR's current rules only the fuel man has to wear a full-faced helmet, while other crew members wear an open-faced version. NASCAR is investigation the incident and have stated that all items of clothing, including helmets will be reviewed following this fire.
Despite the fire Gaughan went on to finish 12th in the race.
Today's Sprint Cup race at Richmond has been postponed until tomorrow due to rain.
VIDEO:The moment Gaughan's car catches fire