VIDEO: Audi cuts off Monza chicane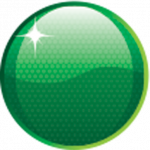 The Audi WEC team has been at Monza this week testing for the Le Mans 24 Hour including the straight-line running on the front straight and cutting out the Variante Rettifilo.
Audi has done the same test over the past few years, but the sight of the 2015 Audi R18 e-tron quattro LMP1 flatout into the Curva Grande is awesome.
The first version of the Variante Rettifilo was installed in 1972 after massive lap speed averages at the previous year's Italian Grand Prix.
Audi was testing its low-drag aerodynamic bodywork which it will use at Le Mans.
As the Circuit de la Sarthe is made-up of a mixture of both permanent and temporary roads, finding a track with similar long straights to the Mulsanne is next to impossible.