Night forest stage added to Rally Australia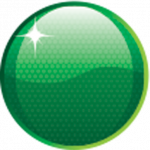 A night forest stage and three brand new special stages have been added to the Australian round of the World Rally Championship from September 10-13.
The final rally route, which is still subject to official approval, will include similar overall competitive and transport stage distances of over 900km.
Saturday's program will be extended while the final day on Sunday has been reduced to accommodate the live global telecast of the exciting Wedding Bells Power Stage.
Rally Australia Clerk of the Course Adrian Stafford Stafford is confident the three new stages that will be repeated on Friday, September 10 stand to be the best in the event's short history.
"Nambucca (50km stage) remains in the itinerary on Saturday, but the new stages of Utungun, Bakers Creek and Northbank although shorter will be an even bigger test for drivers," Stafford said.
"They are fast, technical, set in magnificent countryside and truly some of the best roads in the rally world."
Two Friday regroups (stopovers) by competitors are scheduled for the village of Taylors Arm, which features a pub known as 'The Pub With No Beer.'
Saturday's five stages conclude with a run in darkness through the 7.94km Valla stage.
"We're introducing a traditional night stage instead of the usual city-based Super Special Stage to give spectators a taste of real rallying as the cars roar through the forest with their lights blazing," Stafford said.
"Valla is not far south of Coffs Harbour and close to the interstate Pacific Highway, so will be easy for fans to reach yet still get back to town in time for dinner."
Sunday's itinerary includes another new stage, Settles Road.
The 6.1km sprint replaces the 30km Shipmans stage, which was deleted after feedback from competitors in 2014.
Wedding Bells will retain its popular Rally Village, water splash and jump.