James Stewart confirmed for Sydney Supercross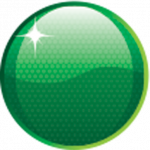 Superstar rider James Stewart is scheduled to compete in the Australian Open of Supercross at Sydney Olympic Park on November 28.
The event will be staged at AllPhones Arena one week before the season-ending V8 Supercars Sydney NRMA 500 at the same precinct.
Stewart is a two-time FIM World Supercross champion who will join an all-star cast including Aussie legend Chad Reed, also a dual world champion.
"I'm pumped to be heading down under to race against the world's best riders and put on a night to remember for the Aussie fans," said Stewart.
"To have an event which combines high impact, bar-to-bar Supercross racing with the amazing spectacle of Freestyle Motocross it's going to be one action-packed show."
The 29-year-old from Haines City, Florida, says he is looking forward to the indoor arena style racing.
"The (indoor) arena style racing is hectic, because you have guys banging into you but the whole fan aspect of being really close and loud makes it exciting for us.
"When we put the helmet on, we'll race anything so the louder you guys get, the more drama there'll be."
The AUS-X Open event is being billed as the biggest action sports competition in the Southern Hemisphere which will use a blend of supercross racing with a freestyle motocross competition for the best tricks.
Tickets will be available through Ticketek from 9:00am on May 4, 2015.
For more event information go to www.ausxopen.com.