ARC driver links with Soldier On military charity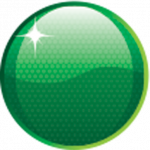 Australian Rally Championship front-runner Adrian Coppin will support Soldier On this season as part of an an ambassadorial role with the military support charity.
Soldier On supports Australian service men and women who have been wounded, physically or psychologically in conflicts after 1990.
The partnership, confirmed on the eve of the ANZAC centenary, will see Coppin's Citroen DS3 prominently display the Soldier On logo.
"To have Adrian on board is a great thing for Soldier On, as we'll be able to offer some unique experiences to our wounded," said Soldier On CEO John Bale.
"We have partnered with sporting groups and inspiring individuals from around Australia in the past, and we are proud to have Adrian's support."
Coppin's entry will meanwhile sport primary sponsorship from Alliance Leasing from the next event of the season in his home city of Canberra on May 15-17.
The Citroen driver finished third in last year's ARC, but sits down in seventh following a tough start to 2015.
"I'm really looking forward to being back on home soil where we finished second last year, and showing just how competitive the car really is," Coppin said.
"We know we have the pace, because we were leading in WA before striking some tough luck, but we'll recover, that's the spirit of Australians, and the spirit of what we represent."