Local secures Barbagallo wildcard V8 Ute seat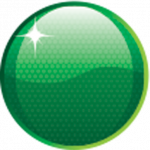 Grant Johnson will drive the Matt Stone Racing wildcard entry in round 2 of the East Coast Bullbars Australian V8 Ute Racing Series at Barbagallo from May 1-3.
The two-time champion Johnson will drive the All Purpose Pest Racing Ford that was previously campaigned by Ryal Harris.
Also a double series champion, Harris will revert to Peter Burnitt's Falcon that is backed by Holiday for Life.
The All Purpose Pest wildcard Ford is set to see a variety of drivers fill the seat throughout the year with Johnson the first to take the rotational seat.
"We should have a lot of local backing as usual and it's a really good car, it's won a few races and rounds with Ryal driving and hopefully I can do it justice," Johnson said.
"My goal is to go out and win and to have a good weekend and with any luck I'll walk away with the most race wins again."
Kris Walton, 2014 Barbagallo winner, is the third former Ute champion who will tackle the three-race format at the Perth circuit.
"I'm definitely looking to back-up last year's performance. I'm under no illusion it will be easy, with Sieders (Dave) and McNally (Rhys) in the Holden's I'm sure they will go strong," Walton said.
"Also having Grant (Johnson) back and in a Ford and he knows the place like the back of his hand, so I'll have plenty of people to watch out for."
Harris and Walton head to Perth locked at the top of the points ladder on 136 points and will carry an extra 40kg of success ballast each.
"I think it will affect us mildly (the success ballast) but we generally run the car heavy," Harris said.
"Kris and I have a fair bit of pace on everyone else this year so I'm not too worried, if it was one over the other then I might be
"But I'm really just racing Kris and George (Miedecke) at the moment, the car feels fast and hopefully I'll take the Pole Award again," said Harris.
Team-mate George Miedecke, third in the points on 118, will also carry an extra 20kg.