Aussie Jamie Veal secures World of Outlaws drive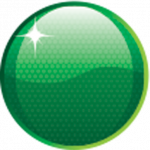 Jamie Veal has been gifted a surprise call up to the iconic World of Outlaws Sprintcar series in America.
Coming off his trail-blazing 2014/2015 season, Veal will replace Jason Johnson Racing's eponymous primary driver who suffered back injuries at California's Placerville Speedway on April 8.
Johnson, well known to Australian crowds after campaigning here during summer for a decade, is expected to be sidelined for several months.
"We are excited that Jamie Veal will be driving our car on the World of Outlaw tour while I recuperate from these injuries," Johnson said.
"When I got hurt and was lying in that hospital bed out in California, I was scared.
"During that time, I reflected on my life and one of the things I will always remember and cherish is my time in Australia and the opportunity to drive for the Disbury Family and Alan Haynes' HM Racing.
"The memories, friends, and fans we met and got to know during our many trips to Australia are very special to me and my family.
"And this is our opportunity to give back in a small way by partnering with one of their own young, ambitious and talented drivers to race on American soil.
"It feels really good to be able to give someone like Jamie an opportunity to race against the best night in and night out.
"I will always be thankful to everyone in my racing life who gave me a chance. Giving back feels really good."
The 26-year-old Veal has enjoyed a brilliant 2014/15 season which among race wins included his effort to become the first driver to dip under 10s with a 9.936s lap of his home track, Premier Speedway at Warrnambool.
Veal will steer the Priority Aviation Services Maxim for the first time this weekend at Devil's Bowl Speedway for the Texas Outlaw Nationals.
While there is no set timeline on Veal's arrangement it is understood that Johnson's injuries will have him sidelined for more than three months.
After 17 events in the 92-event schedule for the 2015 World of Outlaws Sprintcar Series, the six-time champion Donny Schatz leads the points standings.