Robert Kubica pulls out of Rally Argentina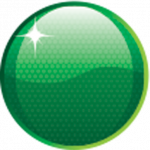 Polish ex-Formula 1 driver Robert Kubica has been forced into an 11th hour withdrawal from this weekend's Rally Argentina.
Kubica's Ford Fiesta RS World Rally Car and part of his crew have already arrived in Argentina ahead of the fourth round of the WRC however Kubica said it was 'necessary to skip the event'.
A statement sent out on social media channels did not pinpoint exact reasons for the last minute withdrawal however Kubica said his Italian-based RK World Rally Team would be restructured and return for Rally Portugal from May 21-24.
"This has been a very difficult decision to take," Kubica's statement said.
"We have always planned to compete in Rally Argentina and although part of the team, including the car, is already on site, it was necessary to skip this event.
"It is a real challenge to compete in the World Rally Championship and although I won six stages in the first three rounds, we have to be realistic and focus on improving the team in many areas.
"We plan to come back for Rally Portugal with a different structure which will be systematically fine-tuned.
"I would like to ask all of our fans for understanding and I want to thank (them) for support."
Kubica campaigned a Fiesta under Malcolm Wilson's M-Sport team in the WRC last year before announcing his ambitious plans to run his own team this season.
The Polish driver has been an enigmatic figure in the WRC where he has progressed from WRC2 to the outright level showing stunning pace which has been all too often marred by crashes.