Ecclestone hints at uncertain Italian GP future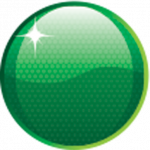 Formula 1 commercial boss Bernie Ecclestone has thrown fresh doubt on the future of the Italian Grand Prix.
A mainstay on the F1 calendar since the inaugural season in 1950, the Italian Grand Prix at Monza holds a contract to host the race until the end of 2016, with an extension yet to be agreed.
Ecclestone has likened the event to the position of the German Grand Prix, before it was removed from this year's calendar when talks between potential hosts Nurburgring and Hockenheim fell through.
Germany's shock absence from the F1 season is the first time the nation has been omitted from the calendar since 1960.
"They don't have an agreement, so we have got to wait and see haven't we?" said Ecclestone of Monza. "It's a bit like Germany really."
Although considered one of F1's classic races, Ecclestone claims a potential demise of the event would not be an "unthinkable" prospect for the sport.
"I'll tell you something, I was told that (it would be unthinkable) when we didn't have a race in France. And Germany," added Ecclestone.
"Now, we've got some good replacements, haven't we?"
Europe is set to welcome a new race for the 2016 season with the introduction of the Azerbaijan Grand Prix to be held on a new street circuit in Baku.