Craft-Bamboo confirms Aussie for GT Asia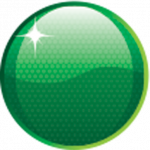 Australian Jonathan Venter has secured a full-time seat with the Craft-Bamboo Racing squad for the GT Asia Series.
The 19-year-old Venter will be paired with experienced Hong Kong driver Darryl O'Young in the #99 Aston Martin Vantage V12 GT3.
Venter, who competed for Craft-Bamboo at the Bathurst 12 Hour in February, has previously been accepted as one of 10 drivers in the prestigious Aston Martin Evolution Academy.
The 11-race Asia GT season sees the series compete at Asia's most prominent circuits which finishes with the invitational event at the Macau street course.
The first round of GT Asia will begin at Yeongam in South Korea from May 16-17 next month.
"Ever since I've been a kid starting off in go-karts, racing GT cars has been my dream and the brand Aston Martin has always been a favourite," Venter said.
"So to have the ability this year to race the Aston Martin Vantage GT3 for a full season is more than a dream come true.
Venter won an Australian karting championship and three state titles before he turned 15.
He won the 2012 Victorian Formula Ford Championship and was awarded the very first Chairman's Cup by the Australian Formula Ford Association.
2015 GT Asia Calendar
15 – 17 May,Yeongam, Korea – Round 1 & 2
26 – 28 June, Okayama, Japan – Round 3 & 4
17 – 19 July, Fuji, Japan – Round 5 & 6
4 – 6 September, Sepang, Malaysia – Round 7 (3 Hours)
25 – 27 September, Shanghai, China – Round 8 & 9
23 – 25 October, Buriram, Thailand – Round 10 & 11
20 – 22 November, Macau, China – Invitational