V8 Utes signs co-naming rights partner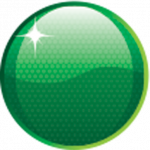 East Coast Bullbars will take up co-naming rights sponsorship of the Australian V8 Ute Racing Series for the next three years.
A backer of the Australian Rally Championship in recent seasons, East Coast Bullbars general manager for sales and operations Paul Torrisi said there is strong synergies with the Ute series.
Australia's premier Ute series is scheduled to move away from the traditional Commodore and Falcon-based Utes from next year and into light commercial style trucks such as the Ford Ranger and Holden Colorado.
"V8 Ute Racing is a great fit for us. We love the biff and barge of the category and the fan engagement at every level," Torrisi said.
"The move to the new style light truck/utility series in the next few years is directly on target with our product range, so it really is a natural fit at every level."
Bill West, Spherix's Australian V8 Ute Racing category manager, said the commercial arrangement is a perfect fit for the series..
"East Coast Bullbars is a great fit for our unique brand, especially considering our style of racing," West said.
"Motorsport has played a key role in their growth and development over the past few years, and it's great to welcome another key Australian brand to the V8 Ute family."
The series will see the second of its eight rounds scheduled for the V8 Supercars Perth Super Sprint round at Barbagallo from May 1-3.