Scott Dixon surges to maiden Long Beach victory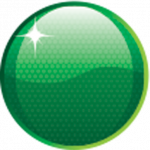 Kiwi superstar Scott Dixon scorched to his first win in the Toyota Grand Prix of Long Beach in round three of the IndyCar Series.
Dixon prevailed after solidly managing the race at the front to stave off Penske's pole winner Helio Castroneves in the 80-lap race
It moves him to fourth on the overall list of most victories after registering his 36th in America's premier open-wheel class.
Stan Sport is the only way to watch every round of the INDYCAR SERIES. Click here for all the action streaming ad-free, live and on demand.
Juan Montoya managed to survive after a sustained attack from his Penske team-mate Simon Pagenaud to claim the final podium position.
Pagenaud's constant sniping at Montoya, who was struggling for rear grip, drew in Ganassi's Tony Kanaan who loomed strongly in the closing laps but had to settle for fifth.
Dixon, who has recorded three series wins and an Indy 500, was ecstatic at finally claiming what proved to be an elusive triumph in the time-honoured street race.
"I still can't believe we won here at Long Beach," Ganassi stalwart Dixon said.
"It's such a memorable and such a worthy track. I'm just so stoked."
Sebastien Bourdais (KV Racing) was also able to close up on the leaders before finishing hard on the heels of Kanaan in sixth.
Josef Newgarden, Marco Andretti, Carlos Munoz and Sebastian Saavedra filled the remainder of the top 10.
Andretti was the first of the Honda-powered runners home with Chevrolet blocking out the top seven positions.
After starting 18th Will Power's race saw any chance of climbing up the order crushed when he stalled on the pit entry when an early caution was called for debris on the track.
Power, the reigning series champion, eventually endured a miserable race to finish 20th.
Montoya maintains his lead in the series albeit by a slender three-point margin over Castroneves.
IndyCar moves to its third consecutive race weekend at Barber Motorsports Park, Alabama, for round 4 of the series this weekend.
See below for full results
| | | | | |
| --- | --- | --- | --- | --- |
| 1 | Scott Dixon | Dallara/Chevrolet | 80 | 1:37:35.23 |
| 2 | Hélio Castroneves | Dallara/Chevrolet | 80 | 2.22 |
| 3 | Juan Pablo Montoya | Dallara/Chevrolet | 80 | 13.48 |
| 4 | Simon Pagenaud | Dallara/Chevrolet | 80 | 13.73 |
| 5 | Tony Kanaan | Dallara/Chevrolet | 80 | 14.62 |
| 6 | Sébastien Bourdais | Dallara/Chevrolet | 80 | 15.08 |
| 7 | Josef Newgarden | Dallara/Chevrolet | 80 | 18.83 |
| 8 | Marco Andretti | Dallara/Honda | 80 | 33.94 |
| 9 | Carlos Muñoz | Dallara/Honda | 80 | 34.95 |
| 10 | Sebastian Saavedra | Dallara/Chevrolet | 80 | 35.53 |
| 11 | Graham Rahal | Dallara/Honda | 80 | 37.46 |
| 12 | James Hinchcliffe | Dallara/Honda | 80 | 38.77 |
| 13 | Ryan Hunter-Reay | Dallara/Honda | 80 | 40.33 |
| 14 | Jack Hawksworth | Dallara/Honda | 80 | 41.27 |
| 15 | Charlie Kimball | Dallara/Chevrolet | 80 | 44.38 |
| 16 | Gabby Chaves | Dallara/Honda | 80 | 46.65 |
| 17 | Conor Daly | Dallara/Honda | 80 | 50.05 |
| 18 | Takuma Sato | Dallara/Honda | 80 | 53.80 |
| 19 | James Jakes | Dallara/Honda | 80 | 1:39.79 |
| 20 | Will Power | Dallara/Chevrolet | 79 | 1 Lap |
| 21 | Francesco Dracone | Dallara/Honda | 78 | 2 Laps |
| 22 | Luca Filippi | Dallara/Chevrolet | 77 | 3 Laps |
| 23 | Stefano Coletti | Dallara/Chevrolet | 69 | 11 Laps |
Championship points after three rounds
| | | |
| --- | --- | --- |
| 1 | Juan Pablo Montoya | 119 |
| 2 | Hélio Castroneves | 116 |
| 3 | Tony Kanaan | 93 |
| 4 | Scott Dixon | 87 |
| 5 | James Hinchcliffe | 83 |
| 6 | Will Power | 80 |
| 7 | Simon Pagenaud | 73 |
| 8 | Sébastien Bourdais | 66 |
| 9 | Josef Newgarden | 66 |
| 10 | Graham Rahal | 62 |
| 11 | Marco Andretti | 61 |
| 12 | Carlos Muñoz | 56 |
| 13 | James Jakes | 54 |
| 14 | Ryan Hunter-Reay | 51 |
| 15 | Luca Filippi | 50 |
| 16 | Jack Hawksworth | 48 |
| 17 | Simona de Silvestro | 44 |
| 18 | Gabby Chaves | 42 |
| 19 | Charlie Kimball | 40 |
| 20 | Takuma Sato | 37 |
| 21 | Stefano Coletti | 30 |
| 22 | Sage Karam | 23 |
| 23 | Francesco Dracone | 23 |
| 24 | Sebastian Saavedra | 20 |
| 25 | Carlos Huertas | 20 |
| 26 | Conor Daly | 13 |