Matt Kenseth wins rainy Bristol marathon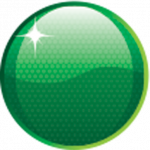 Matt Kenseth has come through to score his first win of the season in a rain-marred Food City 500 at Bristol Motor Speedway.
The pole-sitter survived rain delays, a string of cautions and a green-white-chequered finish in a race that lasted over nine hours.
Kenseth led just 47 of the 500 laps, but importantly missed a string of late race crashes to score his first win since September, 2013.
Even as the field came to the scheduled 500 laps the caution was out. Officials then threw the red flag in an effort to finish under green.
Once the track was dry, Kenseth won the final shootout in a race that started 90 minutes late and endured a four-hour delay after the first 22 laps.
Despite being involved in a number of incidents, Jimmie Johnson finished second, with Jeff Gordon, Ricky Stenhouse Jr. and Ryan Newman completing the top five.
Bristol took its toll on many drivers, most of whom got involved in other people's accidents, including championship leader Kevin Harvick who slammed into David Ragan after he was caught-up in one of Johnson's incidents.
Also falling foul of another driver's crash was Joey Logano, who collided with Penske team-mate Brad Keselowski when the latter tagged the wall just 22 laps into the race.
In a race that had so many turns and twists, it also featured a mid-race driver substitution when Denny Hamlin suffered neck spasms in the first stint.
During the first rain stoppage the team decided to put 18-year-old rookie Erik Jones into the car. He completed the race in 26th position, with the points earned going to Hamlin.
VIDEO: Race Highlights

 RESULTS: Food City 500 in Support of Steve Byrnes and Stand Up To Cancer 
| | | | | | | | | | |
| --- | --- | --- | --- | --- | --- | --- | --- | --- | --- |
| POS. | CAR # | DRIVER | MANUFACTURER | STARTING POS. | LAPS | LAPS LED | FINAL STATUS | POINTS | BONUS POINTS |
| 1 | 20 | Matt Kenseth | Toyota | 1 | 511 | 47 | Running | 47 | 4 |
| 2 | 48 | Jimmie Johnson | Chevrolet | 28 | 511 | 0 | Running | 42 | 0 |
| 3 | 24 | Jeff Gordon | Chevrolet | 23 | 511 | 0 | Running | 41 | 0 |
| 4 | 17 | Ricky Stenhouse Jr | Ford | 25 | 511 | 0 | Running | 40 | 0 |
| 5 | 31 | Ryan Newman | Chevrolet | 18 | 511 | 0 | Running | 39 | 0 |
| 6 | 14 | Tony Stewart | Chevrolet | 21 | 511 | 0 | Running | 38 | 0 |
| 7 | 42 | Kyle Larson | Chevrolet | 14 | 511 | 90 | Running | 38 | 1 |
| 8 | 51 | Justin Allgaier | Chevrolet | 15 | 511 | 0 | Running | 36 | 0 |
| 9 | 10 | Danica Patrick | Chevrolet | 26 | 511 | 0 | Running | 35 | 0 |
| 10 | 3 | Austin Dillon | Chevrolet | 12 | 511 | 0 | Running | 34 | 0 |
| 11 | 27 | Paul Menard | Chevrolet | 9 | 511 | 0 | Running | 33 | 0 |
| 12 | 15 | Clint Bowyer | Toyota | 37 | 511 | 0 | Running | 32 | 0 |
| 13 | 43 | Aric Almirola | Ford | 30 | 511 | 0 | Running | 31 | 0 |
| 14 | 1 | Jamie McMurray | Chevrolet | 10 | 510 | 0 | Running | 30 | 0 |
| 15 | 41 | Kurt Busch | Chevrolet | 7 | 510 | 98 | Running | 30 | 1 |
| 16 | 88 | Dale Earnhardt Jr | Chevrolet | 13 | 509 | 0 | Running | 28 | 0 |
| 17 | 55 | Brett Moffitt | Toyota | 24 | 509 | 0 | Running | 27 | 0 |
| 18 | 38 | David Gilliland | Ford | 32 | 508 | 0 | Running | 26 | 0 |
| 19 | 9 | Sam Hornish Jr | Ford | 39 | 508 | 0 | Running | 25 | 0 |
| 20 | 7 | Alex Bowman | Chevrolet | 40 | 508 | 0 | Running | 24 | 0 |
| 21 | 83 | Matt DiBenedetto | Toyota | 22 | 508 | 0 | Running | 23 | 0 |
| 22 | 95 | Michael McDowell | Ford | 19 | 507 | 0 | Running | 22 | 0 |
| 23 | 46 | Michael Annett | Chevrolet | 36 | 507 | 0 | Running | 21 | 0 |
| 24 | 19 | Carl Edwards | Toyota | 3 | 507 | 86 | Running | 21 | 1 |
| 25 | 34 | Chris Buescher | Ford | 38 | 505 | 0 | Running | 0 | 0 |
| 26 | 11 | Denny Hamlin | Toyota | 5 | 505 | 0 | Running | 18 | 0 |
| 27 | 35 | Cole Whitt | Ford | 42 | 504 | 0 | Running | 17 | 0 |
| 28 | 6 | Trevor Bayne | Ford | 31 | 504 | 0 | Running | 16 | 0 |
| 29 | 78 | Martin Truex Jr | Chevrolet | 16 | 504 | 0 | Running | 15 | 0 |
| 30 | 16 | Greg Biffle | Ford | 33 | 504 | 6 | Running | 15 | 1 |
| 31 | 32 | Mike Bliss | Ford | 41 | 502 | 0 | Running | 0 | 0 |
| 32 | 23 | J.J. Yeley | Toyota | 29 | 496 | 0 | Running | 0 | 0 |
| 33 | 33 | Alex Kennedy | Chevrolet | 43 | 490 | 0 | Running | 11 | 0 |
| 34 | 47 | AJ Allmendinger | Chevrolet | 20 | 489 | 0 | Accident | 10 | 0 |
| 35 | 2 | Brad Keselowski | Ford | 2 | 489 | 0 | Running | 9 | 0 |
| 36 | 13 | Casey Mears | Chevrolet | 27 | 487 | 0 | Accident | 8 | 0 |
| 37 | 5 | Kasey Kahne | Chevrolet | 8 | 482 | 0 | Accident | 7 | 0 |
| 38 | 4 | Kevin Harvick | Chevrolet | 4 | 468 | 184 | Running | 8 | 2 |
| 39 | 98 | Josh Wise | Ford | 35 | 466 | 0 | Accident | 5 | 0 |
| 40 | 22 | Joey Logano | Ford | 6 | 452 | 0 | Running | 4 | 0 |
| 41 | 18 | David Ragan | Toyota | 11 | 435 | 0 | Running | 3 | 0 |
| 42 | 26 | Jeb Burton | Toyota | 34 | 416 | 0 | Accident | 2 | 0 |
| 43 | 40 | Landon Cassill | Chevrolet | 17 | 288 | 0 | Accident | 0 | 0 |
STANDINGS
| | | | | | | | | |
| --- | --- | --- | --- | --- | --- | --- | --- | --- |
| POS | DRIVER | POINTS | BEHIND | STARTS | WINS | TOP 5 | TOP 10 | DNF |
| 1 | Kevin Harvick | 314 | Leader | 8 | 2 | 6 | 7 | 0 |
| 2 | Joey Logano | 284 | -30 | 8 | 1 | 4 | 7 | 0 |
| 3 | Martin Truex Jr | 281 | -33 | 8 | 0 | 1 | 7 | 0 |
| 4 | Jimmie Johnson | 258 | -56 | 8 | 2 | 4 | 5 | 0 |
| 5 | Brad Keselowski | 255 | -59 | 8 | 1 | 3 | 6 | 1 |
| 6 | Dale Earnhardt Jr | 241 | -73 | 8 | 0 | 4 | 5 | 1 |
| 7 | Kasey Kahne | 237 | -77 | 8 | 0 | 1 | 3 | 1 |
| 8 | Matt Kenseth | 236 | -78 | 8 | 1 | 3 | 4 | 0 |
| 9 | Jeff Gordon | 227 | -87 | 8 | 0 | 1 | 5 | 1 |
| 10 | Aric Almirola | 226 | -88 | 8 | 0 | 0 | 0 | 0 |
| 11 | Denny Hamlin | 223 | -91 | 8 | 1 | 3 | 3 | 0 |
| 12 | Jamie McMurray | 223 | -91 | 8 | 0 | 1 | 3 | 1 |
| 13 | Danica Patrick | 211 | -103 | 8 | 0 | 0 | 2 | 0 |
| 14 | Paul Menard | 210 | -104 | 8 | 0 | 1 | 1 | 1 |
| 15 | Carl Edwards | 203 | -111 | 8 | 0 | 0 | 1 | 0 |
| 16 | Ryan Newman | 201 | -113 | 8 | 0 | 4 | 5 | 0 |
| 17 | Clint Bowyer | 200 | -114 | 8 | 0 | 0 | 1 | 0 |
| 18 | David Ragan | 197 | -117 | 8 | 0 | 1 | 1 | 0 |
| 19 | Casey Mears | 186 | -128 | 8 | 0 | 0 | 1 | 1 |
| 20 | Greg Biffle | 180 | -134 | 8 | 0 | 0 | 1 | 0 |
| 21 | Austin Dillon | 177 | -137 | 8 | 0 | 0 | 1 | 1 |
| 22 | Kurt Busch | 174 | -140 | 5 | 0 | 2 | 2 | 0 |
| 23 | Kyle Larson | 173 | -141 | 7 | 0 | 0 | 3 | 1 |
| 24 | Ricky Stenhouse Jr | 172 | -142 | 8 | 0 | 1 | 1 | 1 |
| 25 | AJ Allmendinger | 171 | -143 | 8 | 0 | 0 | 2 | 2 |
| 26 | David Gilliland | 162 | -152 | 8 | 0 | 0 | 0 | 0 |
| 27 | Trevor Bayne | 154 | -160 | 8 | 0 | 0 | 0 | 0 |
| 28 | Tony Stewart | 145 | -169 | 8 | 0 | 0 | 1 | 2 |
| 29 | Justin Allgaier | 145 | -169 | 8 | 0 | 0 | 1 | 2 |
| 30 | Brett Moffitt | 136 | -178 | 7 | 0 | 0 | 1 | 0 |
| 31 | Sam Hornish Jr | 135 | -179 | 8 | 0 | 0 | 0 | 0 |
| 32 | Cole Whitt | 128 | -186 | 8 | 0 | 0 | 0 | 1 |
| 33 | Alex Bowman | 91 | -223 | 7 | 0 | 0 | 0 | 1 |
| 34 | Michael Annett | 90 | -224 | 8 | 0 | 0 | 0 | 1 |
| 35 | Michael McDowell | 79 | -235 | 5 | 0 | 0 | 0 | 0 |
| 36 | Josh Wise | 63 | -251 | 7 | 0 | 0 | 0 | 1 |
| 37 | Matt DiBenedetto | 57 | -257 | 5 | 0 | 0 | 0 | 0 |
| 38 | Jeb Burton | 45 | -269 | 6 | 0 | 0 | 0 | 1 |
| 39 | Alex Kennedy | 35 | -279 | 4 | 0 | 0 | 0 | 0 |
| 40 | Brian Vickers | 32 | -282 | 2 | 0 | 0 | 0 | 0 |
| 41 | Bobby Labonte | 20 | -294 | 1 | 0 | 0 | 0 | 0 |
| 42 | Michael Waltrip | 18 | -296 | 1 | 0 | 0 | 0 | 0 |
| 43 | Reed Sorenson | 12 | -302 | 1 | 0 | 0 | 0 | 0 |
| 44 | Mike Wallace | 8 | -306 | 1 | 0 | 0 | 0 | 0 |
| 45 | Ron Hornaday Jr | 2 | -312 | 1 | 0 | 0 | 0 | 1 |
| 46 | Brian Scott | 0 | -314 | 2 | 0 | 0 | 0 | 0 |
| 47 | Regan Smith | 0 | -314 | 4 | 0 | 0 | 0 | 0 |
| 48 | Matt Crafton | 0 | -314 | 1 | 0 | 0 | 0 | 0 |
| 49 | Ryan Blaney | 0 | -314 | 3 | 0 | 0 | 0 | 2 |
| 50 | Johnny Sauter | 0 | -314 | 1 | 0 | 0 | 0 | 0 |
| 51 | Chris Buescher | 0 | -314 | 4 | 0 | 0 | 0 | 0 |
| 52 | Landon Cassill | 0 | -314 | 8 | 0 | 0 | 0 | 3 |
| 53 | J.J. Yeley | 0 | -314 | 8 | 0 | 0 | 0 | 1 |
| 54 | Brendan Gaughan | 0 | -314 | 4 | 0 | 0 | 0 | 0 |
| 55 | Ty Dillon | 0 | -314 | 1 | 0 | 0 | 0 | 0 |
| 56 | Mike Bliss | 0 | -314 | 6 | 0 | 0 | 0 | 0 |
| 57 | Joe Nemechek | 0 | -314 | 1 | 0 | 0 | 0 | 0 |
| 58 | Chase Elliott | 0 | -314 | 1 | 0 | 0 | 0 | 0 |
| 59 | Travis Kvapil | 0 | -314 | 0 | 0 | 0 | 0 | 0 |
| 60 | Tanner Berryhill | 0 | -314 | 0 | 0 | 0 | 0 | 0 |
| 61 | Justin Marks | 0 | -314 | 0 | 0 | 0 | 0 | 0 |