Hamilton cruises to Bahrain GP triumph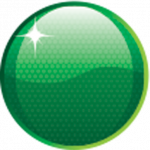 Lewis Hamilton continued his charge towards another Formula 1 world championship after claiming a relatively comfortable third victory from four races in Bahrain.
Hamilton was rarely threatened throughout the race despite having to see off challenges from team-mate Nico Rosberg and the Ferraris of Sebastian Vettel and Kimi Raikkonen.
In a frantic finish Raikkonen managed to snatch second from the sister Mercedes of Nico Rosberg in the closing stages.
"I'm gunning for a third title," said Hamilton.
"The Ferraris gave us a run for our money, and it was difficult to look after the tyres out there.
"I was able to pull it through, and we need to keep pushing, as I know we will."
While Hamilton enjoyed a straight forward drive to the chequered flag, team-mate Rosberg endured an eventful grand prix which saw him lose second spot to a hard charging Raikkonen due to a brake issue on the penultimate lap.
Rosberg spent the majority of the race battling Vettel for second before the Ferrari driver's charge was brought to an end after being forced to undergo a nose change following an off track excursion while battling the Mercedes.
The four-time world champion had to settle for fifth behind the Williams of Valtteri Bottas.
Red Bull Racing's Daniel Ricciardo, who crossed the finish line with plumes of smoke emerging from his engine for sixth position.
"I don't know (if it is an engine failure)," said Ricciardo.
"It didn't look great but let's wait and see."
Romain Grosjean secured seventh spot ahead of the Force India of Sergio Perez, while Red Bull's Daniil Kvyat produced an impressive drive from the rear of the grid to finish ninth.
Felipe Massa rounded out the top 10 to salvage a point from a race ruined by an electrical fault on the grid, which forced him to relinquish his sixth place grid slot.
McLaren's Fernando Alonso managed to bring his MP4-30 home in 11th but the problems continued to plague team-mate Jenson Button, who was unable to make the start due to an ERS failure.
Both Toro Rosso's encountered problems which saw Max Verstappen and Carlos Sainz Jnr suffer retirements.
Result: Formula 1 Bahrain Grand Prix
| | | | |
| --- | --- | --- | --- |
| Position | Driver | Team | Time/Gap |
| 1 | Lewis Hamilton | Mercedes | 57 Laps |
| 2 | Kimi Raikkonen | Ferrari | +3.380s |
| 3 | Nico Rosberg | Mercedes | +6.033s |
| 4 | Valtteri Bottas | Williams-Mercedes | +42.957s |
| 5 | Sebastian Vettel | Ferrari | +43.989s |
| 6 | Daniel Ricciardo | Red Bull Renault | +1:01.751s |
| 7 | Romain Grosjean | Lotus Mercedes | +1:24.763s |
| 8 | Sergio Perez | Force India Mercedes | +1 lap |
| 9 | Daniil Kvyat | Red Bull Renault | +1 lap |
| 10 | Felipe Massa | Williams Mercedes | +1 lap |
| 11 | Fernando Alonso | McLaren Honda | +1 lap |
| 12 | Felipe Nasr | Sauber Ferrari | +1 lap |
| 13 | Nico Hulkenberg | Force India Mercedes | +1 lap |
| 14 | Marcus Ericsson | Sauber Ferrari | +1 lap |
| 15 | Pastor Maldonado | Lotus Mercedes | +1 lap |
| 16 | Will Stevens | Manor Marussia | +2 laps |
| 17 | Roberto Merhi | Manor Marussia | +3 laps |
| DNF | Max Verstappen | Toro Rosso Renault | Mechanical |
| DNF | Carlos Sainz Jnr | Toro Rosso Renault | Mechanical |
| DNS | Jenson Button | McLaren Honda | ERS Failure |
Championship Standings
| | | |
| --- | --- | --- |
| Position | Driver | Points |
| 1 | Lewis Hamilton | 93 |
| 2 | Nico Rosberg | 66 |
| 3 | Sebastian Vettel | 65 |
| 4 | Kimi Raikkonen | 42 |
| 5 | Felipe Massa | 31 |
| 6 | Valtteri Bottas | 30 |
| 7 | Daniel Ricciardo | 19 |
| 8 | Felipe Nasr | 14 |
| 9 | Romain Grosjean | 12 |
| 10 | Nico Hulkenberg | 6 |
| 11 | Max Verstappen | 6 |
| 12 | Carlos Sainz Jnr | 6 |
| 13 | Sergio Perez | 5 |
| 14 | Marcus Ericsson | 5 |
| 15 | Daniil Kvyat | 4 |
| 16 | Fernando Alonso | 0 |
| 17 | Jenson Button | 0 |
| 18 | Roberto Merhi | 0 |
| 19 | Will Stevens | 0 |
| 20 | Pastor Maldonado | 0 |