Engine limit dispensation set to help Ricciardo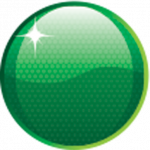 Red Bull team principal Christian Horner says that dispensation for drivers to run a fifth power unit without penalty this season has been unanimously agreed by the teams.
The move comes after a rough start to the campaign for both Renault, which supplies Red Bull and junior team Toro Rosso, and Honda, which has rejoined the championship this year with McLaren.
Australian Daniel Ricciardo has suffered the worst of all, enduring another major failure on the run to the chequered flag in Bahrain.
Momentum carried the Red Bull RB11 over the line in sixth place ensuring that, despite the issues, Ricciardo has scored points in every race so far this season.
The 25-year-old will however be onto his fourth power unit for the upcoming Spanish Grand Prix; the final one currently allowed before penalties are applied.
Horner however says the dispensation for a fifth engine per car is now a formality, providing a small relief for Ricciardo's horror season.
"We unanimously agreed on it in Malaysia, all of the teams," Horner is quoted by Autosport in Bahrain.
"Bernie (Ecclestone) said it only has to formally go through the Strategy Group and the F1 Commission to be signed off and that can be done by fax vote."
Horner made light of the latest failure, which came in a race that also saw Toro Rosso's Max Verstappen retire with an electrical fault.
"All the fireworks went off (after Lewis Hamilton took the chequered flag) and the engine obviously wanted to join in," he quipped.
"I think that engine will be a coffee table in the future."
Renault Sport F1 managing director Cyril Abiteboul stressed post-race that the French firm expects to have a major reliability upgrade in time for the next race in Spain.
"With 18 days to go before the first session in Spain, we have the time to introduce the more permanent fixes we have in the pipeline and start making the performance steps we are all keen to make," he said.
Emerging from his smoking car, Ricciardo said he was content with his own performance across the weekend, where the Red Bull again proved no match for the Mercedes, Ferrari or Williams entries on pace.
"I think the race went as well as it could and I drove well to finish sixth," he said.
"The chassis is working better and through the corners we are more or less there; we'll move onto Europe and see if we can get further up the grid and keep improving.
"The weekend went pretty smooth for me until the end of the race, I don't know what happened, but the team will have a look at it."