Tidemand claims International Rally of Whangarei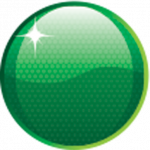 Swede pairing Pontus Tidemand and co-driver Emil Axelsson have made a successful debut in the FIA Asia Pacific Rally Championship by winning the International Rally of Whangarei.
Aboard the MRF Tyres Skoda Fabia S2000 the pair finished 5:51.8 clear of teammate and defending rally winners Gaurav Gill (India) and Glenn Macneall (Australia).
New Zealand pairing Mike Young and Malcolm Read finished third, slipping from second overall in the final kilometres as Gill reeled in their time advantage.
The difference was a mere 1.9s.
The first round for the 2015 season, International Rally of Whangarei started with 48 competitors.
The journey covered 282.2km of fast flowing rural roads in the Northland and Whangarei regions, broken into 16 timed tests.
Starting Friday night with a ceremonial welcome and two night-time Super Special Stage runs, Tidemand opened an early lead that grew as the weekend wore on.
The Swede won all but one of the special stages.
"It is fantastic. Right from my co-driver, the car, the tyres – have all done a fantastic job," Tidemand said.
"Everything has worked perfectly for us so am really happy with the result.
"It was important to get experience with these roads, their surface and pace notes – so the result makes for a perfect weekend," said Tidemand just prior to the ceremonial finish.
Plagued with early handling problems, Gill returned to his winning form in the weekend's final three tests – setting fastest time across the Springfield road stage.
After earlier tussles with Young was Indonesia's Subhan Aksa and Nicola Arena (Mitsubishi Lancer Evo X) finished fourth.
New Caledonia's Jean-Louis Leyraud and Scott Beckwith, in a third Skoda Fabia S2000 specification car were fifth.
Japanese pairing Mitsuhiro Aoki and Fumika Aoki (Mitsubishi Lancer Evo X) finished sixth while Rina Ito and Paul Santo (Mazda Demio) rejoined to complete the final day.
American star Ken Block and co-driver Alex Gelsomino (Ford Fiesta H.F.H.V.) thrilled his five million Facebook followers by topping the national field of competitors that ran directly behind the internationals.
While not eligible for points in the New Zealand series his consistent pace put him well ahead of competitors he previously lined up against.
Early leader in the Brian Green Property Group New Zealand Rally Championship (NZRC) is Ben Hunt (Auckland), followed by Matt Summerfield (Rangiora) and Phil Campbell (Tauranga) in third.
Of the 31 cars that left Whangarei this morning, 21 crossed the finishing ramp.
The second round of the Asia Pacific Rally Championship is scheduled for New Caledonia from May 15-17.