Rosberg edges Hamilton in Bahrain GP practice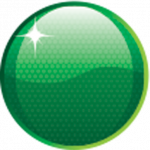 Nico Rosberg once again confirmed Mercedes' pace as he topped the times in Friday practice ahead of this weekend's Bahrain Grand Prix.
The German driver emerged as the man to beat with his 1:34.647s eclipsing Lewis Hamilton's previous session best by 0.115s.
Both Rosberg and Hamilton used the day's earlier 90 minute hit out to work on heavy fuel runs before showcasing their true pace in the final evening practice.
Ferrari remained best of the rest as Kimi Raikkonen edged his opposite number Sebastian Vettel to third spot, with the Maranello outfit half a second adrift of Rosberg's leading Mercedes.
Although on top at the end of Friday, Rosberg says Ferrari's improved speed means Mercedes cannot afford to relax this weekend .
"The afternoon session wasn't very useful as the conditions are so hot and really quite different to what we see in the evening – which is of course when qualifying and the race will be held," said Rosberg.
"That makes the second session very valuable and we learned a lot – for example that Ferrari are very good on the long runs.
"On qualifying laps we look quicker but on race pace they are really strong so we will have to do a lot of work tonight to find the perfect setup."
However, there is a cloud hanging over Hamilton and Raikkonen, who were both called to the stewards following practice for failing to leave the pit lane correctly.
The latter was issued with a reprimand after officials declared the Finn's re-entry to the track was unsafe.
Raikkonen's team-mate Vettel was a target for the stewards with the four-time world champion and Sergio Perez investigated for a collision which brought the red flags out in the dying moments of Practice 2.
An FIA panel deemed the incident not worthy of any penalty.
Red Bull Racing's Daniel Ricciardo ended the day in sixth position behind the Williams of Valtteri Bottas, just 0.802s behind Rosberg.
"We're more or less where we expect to be," said Ricciardo.
"We're a little bit more competitive in cooler conditions so the night session should be good.
"The tyre degradation is quite high here, it will probably be a two stop race, but we'll see."
Ricciardo was narrowly quicker than Pastor Maldonado in seventh with the Sauber of Felipe Nasr in eighth.
Red Bull's Daniil Kvyat and Felipe Massa rounded out the top 10.
McLaren endured a mixed day with Fernando Alonso showing improved pace as he guided the MP4-30 into 12th position just 1.5s slower then Rosberg.
Meanwhile, team-mate Jenson Button encountered a difficult day having been instructed to stop the car on circuit after just three laps.
The 2009 world champion returned to the track where he set a time good enough for 19th position.
Result: Formula 1 Bahrain Grand Prix Free Practice 2 
| | | | | | |
| --- | --- | --- | --- | --- | --- |
| Position | Driver | Team | Time | Gap | Laps |
| 1 | Nico Rosberg | Mercedes | 1:34.647s | | 31 |
| 2 | Lewis Hamilton | Mercedes | 1:34.762s | +0.115s | 33 |
| 3 | Kimi Raikkonen | Ferrari | 1:35.174s | +0.527s | 30 |
| 4 | Sebastian Vettel | Ferrari | 1:35.277s | +0.630s | 26 |
| 5 | Valtteri Bottas | Williams Mercedes | 1:35.280s | +0.633s | 36 |
| 6 | Daniel Ricciardo | Red Bull Renault | 1:35.449s | +0.802s | 27 |
| 7 | Pastor Maldonado | Lotus Mercedes | 1:35.474s | +0.827s | 34 |
| 8 | Felipe Nasr | Sauber Ferrari | 1:35.793s | +1.146s | 27 |
| 9 | Daniil Kvyat | Red Bull Renault | 1:35.883s | +1.236s | 23 |
| 10 | Felipe Massa | Williams Mercedes | 1:35.884s | +1.237s | 35 |
| 11 | Marcus Ericsson | Sauber Ferrari | 1:36.148s | +1.501s | 34 |
| 12 | Fernando Alonso | McLaren Honda | 1:36.191s | +1.544s | 22 |
| 13 | Romain Grosjean | Lotus Mercedes | 1:36.334s | +1.687s | 31 |
| 14 | Carlos Sainz Jnr | Toro Rosso Renault | 1:36.471s | +1.824s | 32 |
| 15 | Nico Hulkenberg | Force India Mercedes | 1:36.805s | +2.158s | 30 |
| 16 | Max Verstappen | Toro Rosso Renault | 1:36.917s | +2.270s | 26 |
| 17 | Sergio Perez | Force India Mercedes | 1:37.062s | +2.415s | 33 |
| 18 | Will Stevens | Manor Marussia | 1:39.131s | +4.484s | 21 |
| 19 | Jenson Button | McLaren Honda | 1:39.209s | +4.562s | 15 |
| 20 | Roberto Merhi | Manor Marussia | 1:40.592s | +5.945s | 26 |
Result: Formula 1 Bahrain Grand Prix Free Practice 1
| | | | | | |
| --- | --- | --- | --- | --- | --- |
| Position | Driver | Team | Time | Gap | Laps |
| 1 | Kimi Raikkonen | Ferrari | 1:37.827s | | 13 |
| 2 | Sebastian Vettel | Ferrari | 1:38.029s | +0.202s | 12 |
| 3 | Valtteri Bottas | Williams Mercedes | 1:38.390s | +0.563s | 23 |
| 4 | Carlos Sainz Jnr | Toro Rosso Renault | 1:38.447s | +0.620s | 14 |
| 5 | Daniel Ricciardo | Red Bull Renault | 1:38.455s | +0.628s | 17 |
| 6 | Max Verstappen | Toro Rosso Renault | 1:38.504s | +0.677s | 22 |
| 7 | Fernando Alonso | McLaren Honda | 1:38.598s | +0.771s | 18 |
| 8 | Felipe Nasr | Sauber Ferrari | 1:38.628s | +0.801s | 17 |
| 9 | Daniil Kvyat | Red Bull Renault | 1:38.661s | +0.834s | 17 |
| 10 | Felipe Massa | Williams Mercedes | 1:38.790s | +0.963s | 21 |
| 11 | Sergio Perez | Sergio Perez | 1:38.793s | +0.966s | 15 |
| 12 | Pastor Maldonado | Lotus Mercedes | 1:38.842s | +1.015s | 23 |
| 13 | Nico Hulkenberg | Force India Mercedes | 1:39.187s | +1.360s | 20 |
| 14 | Jolyon Palmer | Lotus Mercedes | 1:39.283s | +1.456s | 31 |
| 15 | Nico Rosberg | Mercedes | 1:39.293s | +1.466s | 23 |
| 16 | Lewis Hamilton | Mercedes | 1:39.532s | +1.705s | 22 |
| 17 | Marcus Ericsson | Sauber Ferrari | 1:39.534s | +1.707s | 21 |
| 18 | Will Stevens | Manor Marussia | 1:42.973s | +5.146s | 12 |
| 19 | Roberto Merhi | Manor Marussia | 1:44.265s | +6.438s | 15 |
| 20 | Jenson Button | McLaren Honda | – | – | 2 |