Kenseth takes pole at Bristol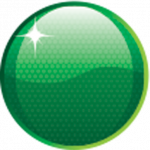 Matt Kenseth has won the pole for the Food City 500 in Support of Steve Byrnes and Stand Up to Cancer at the world's fastest half-mile track – Bristol Motor Speedway.
Kenseth set a speed of 207.137 km/h (128.632 mph) in the last of the three rounds of group qualifying to secure his first pole of the 2015 season, second pole at Bristol Motor Speedway and the 14th of his career.
Further good news for Kenseth is that he has three career Sprint Cup wins at Bristol in 30 previous starts.
Sharing the front row will be Brad Keselowski, while Carl Edwards and championship leader Kevin Harvick will start one row back.
Missing the top-12 final qualifying runoff where Dale Earnhardt Jr. (starting 13th), Kyle Larson (starting 14th), Martin Truex Jr. (starting 16th), Tony Stewart (starting 21st) and Jeff Gordon (starting 23rd).
While last week's race winner in Texas Jimmie Johnson will start from 28th.
The major incident during the qualifying runs went the way of Greg Biffle who lost control off of Turn 3 just over three minutes into the opening round of qualifying. His car went sideways and somehow suffered little damage and he will start from 33rd.
Brendan Gaughan and Ron Hornaday Jr. did not qualify for the 43-car field.
 

| POS. | CAR # | DRIVER | MANUFACTURER | SPONSOR | MPH | BEST TIME | BEHIND |
| --- | --- | --- | --- | --- | --- | --- | --- |
| 1 | 20 | Matt Kenseth | | Dollar General | 128.632 | 14.917 | Leader |
| 2 | 2 | Brad Keselowski | | Miller Lite | 128.442 | 14.939 | –0.022 |
| 3 | 19 | Carl Edwards | | COMCAST BUSINESS | 128.322 | 14.953 | –0.036 |
| 4 | 4 | Kevin Harvick | | Jimmy John's/ Budweiser | 128.211 | 14.966 | –0.049 |
| 5 | 11 | Denny Hamlin | | FedEx Freight | 127.419 | 15.059 | –0.142 |
| 6 | 22 | Joey Logano | | AutoTrader | 127.317 | 15.071 | –0.154 |
| 7 | 41 | Kurt Busch | | Haas Automation | 126.871 | 15.124 | –0.207 |
| 8 | 5 | Kasey Kahne | | Great Clips | 126.829 | 15.129 | –0.212 |
| 9 | 27 | Paul Menard | | Sylvania / Menards | 126.829 | 15.129 | –0.212 |
| 10 | 1 | Jamie McMurray | | McDonald's | 126.612 | 15.155 | –0.238 |
| 11 | 18 | David Ragan | | Snickers Extreme | 126.436 | 15.176 | –0.259 |
| 12 | 3 | Austin Dillon | | Dow | 126.262 | 15.197 | –0.280 |
| 13 | 88 | Dale Earnhardt Jr | | MOUNTAIN DEW DEWSHINE | 127.081 | 15.099 | –0.182 |
| 14 | 42 | Kyle Larson | | Target | 127.073 | 15.100 | –0.183 |
| 15 | 51 | Justin Allgaier | | Auto Owners Insurance | 126.562 | 15.161 | –0.244 |
| 16 | 78 | Martin Truex Jr | | Furniture Row/Visser Precision | 126.503 | 15.168 | –0.251 |
| 17 | 40 | Landon Cassill | | TBA | 126.428 | 15.177 | –0.260 |
| 18 | 31 | Ryan Newman | | WIX | 126.088 | 15.218 | –0.301 |
| 19 | 95 | Michael McDowell | | Thrivent Financial | 125.947 | 15.235 | –0.318 |
| 20 | 47 | AJ Allmendinger | | Bush's Beans | 125.939 | 15.236 | –0.319 |
| 21 | 14 | Tony Stewart | | Bass Pro Shops / Mobil 1 | 125.831 | 15.249 | –0.332 |
| 22 | 83 | Matt DiBenedetto | | Dustless Blasting | 125.798 | 15.253 | –0.336 |
| 23 | 24 | Jeff Gordon | | 3M | 125.609 | 15.276 | –0.359 |
| 24 | 55 | Brett Moffitt | | Aaron's Dream Machine | 125.199 | 15.326 | –0.409 |
| 25 | 17 | Ricky Stenhouse Jr | | Zest Ford Fusion | 126.378 | 15.183 | –0.266 |
| 26 | 10 | Danica Patrick | | GoDaddy | 126.328 | 15.189 | –0.272 |
| 27 | 13 | Casey Mears | | No. 13 GEICO Chevrolet SS | 126.303 | 15.192 | –0.275 |
| 28 | 48 | Jimmie Johnson | | Lowe's | 126.146 | 15.211 | –0.294 |
| 29 | 23 | J.J. Yeley | | Dr. Pepper "I'm a Pepper" | 126.046 | 15.223 | –0.306 |
| 30 | 43 | Aric Almirola | | Smithfield | 125.823 | 15.250 | –0.333 |
| 31 | 6 | Trevor Bayne | | Advocare Ford Fusion | 125.798 | 15.253 | –0.336 |
| 32 | 38 | David Gilliland | | MDS Transport | 125.625 | 15.274 | –0.357 |
| 33 | 16 | Greg Biffle | | Ortho Ford Fusion | 125.551 | 15.283 | –0.366 |
| 34 | 26 | Jeb Burton | | MaximFantasySports.com | 125.510 | 15.288 | –0.371 |
| 35 | 98 | Josh Wise | | Phil Parsons Racing | 125.453 | 15.295 | –0.378 |
| 36 | 46 | Michael Annett | | Pilot Flying J | 125.158 | 15.331 | –0.414 |
| 37 | 15 | Clint Bowyer | | 5-Hour Energy | 125.020 | 15.348 | –0.431 |
| 38 | 34 | Chris Buescher | | CSX / Play It Safe | 125.020 | 15.348 | –0.431 |
| 39 | 9 | Sam Hornish Jr | | Nature Blast | 124.938 | 15.358 | –0.441 |
| 40 | 7 | Alex Bowman | | TBA | 124.557 | 15.405 | –0.488 |
| 41 | 32 | Mike Bliss | | KEEN PARTS/VISONE RV | 124.130 | 15.458 | –0.541 |
| 42 | 35 | Cole Whitt | | Tweaker Energy Shots | 124.050 | 15.468 | –0.551 |
| 43 | 33 | Alex Kennedy | | Media Cast | 123.610 | 15.523 | –0.606 |