Hayward fastest in Race to the Sky qualifying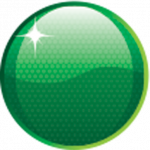 Australian Brett Hayward ended fastest overall as 108 competitors tackled the Repco Race to the Sky at Cardrona Valley in New Zealand's south island.
Hayward set a time of 8:23.07s in the afternoon qualifying run with Alister McRae second in 8.26.795s.
The eight-time Race to the Sky winner Nobuhiro 'Monster' Tajima was third fastest in 8:38.824s on the 14.5km unsealed course.
The event has been revived after being last run since 2007.
Hayward, who built his own supercharged Suzuki-powered 'RTTS Special' open wheeler at his engineering business in Victoria, said he was quite surprised to be the fastest in the day's second practice run.
"The second run, we put some new rubber on and gave it a bit more of a go," Hayward said.
"The results were quite surprising. To come away with a 8.30 was mind-blowing. The car's in good shape, like a rocket."
McRae is piloting the Vantage Subaru WRC car formerly driven by the late Possum Bourne who drove it to victory at the 2001 Race to the Sky.
"There's so much history with the car," says McRae, a former WRC manufacturer team driver, who was fastest in the morning's opening practice run with a time of eight minutes, 33.210 seconds.
"It's my first time here, so it's not the easiest of things to do because the road's so technical.
"The weather's great, the car's working amazing and if it continues on like that for the rest of the weekend, it will be great."
Event promoter Tony Quinn also got his first run on the Cardrona course in his freshly built, 850bhp, purpose-built hillclimb car.
"The car will be fine," Quinn said with a laugh after setting the 16th quickest time in qualifying.
"It's the driver who's the issue. But the event as a whole, it's been genuinely and sincerely amazing. The weather's been great, the crowd's been great, Repco is delighted and so are we."
Repco Race to the Sky preliminary qualifying results top 10
1 – Brett Hayward, Victoria/Australia, RTTS Special, Unlimited 8:23.079
2 – Alister McRae, Perth/Australia, Vantage Subaru, Unlimited 8:26.795
3 – Monster Tajima, Japan, Super 86, Unlimited 8:38.824
4 – Ian Ffitch, Amberley, Super Quad 8:41.374
5 – Michael Tall, Christchurch, Mitsubishi Evo 4, Rallycourse 9:01.314
6 – Kieran Hall, Geraldine, Subaru STI, Rallycourse 9:06.506
7 – Sloan Cox, Rotorua, Mitsubishi Evo, Unlimited 9:07.186
8 – Andrew Graves, Gore, Mitsubishi Evo, Rallycourse 9:09.602
9 – Glen Frew, Mosgiel, Mitsubishi Evo, Open 4WD 9:11.431
10 – Nathan McAlwee, Auckland, KTM, Motorcycles 9:11.636