Super Trucks confirmed for Clipsal 500 return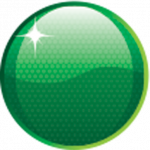 Robby Gordon's Stadium Super Trucks will return to the Clipsal 500 for a second year, the South Australian government has announced.
The Toyo Tires SST races at the opening V8 Supercars event earlier this year saw the US-based strucks prove a huge drawcard for the fans with spectacular action.
Next year will see the field will rise from 10 to 12 trucks with an even split of American and Australian drivers.
Locals Matt Mingay, who was the leading Australian this year, and Toby Price have already been confirmed to return.
South Australian tourism Minister Leon Bignell said it was a major coup for Clipsal 500 Adelaide organisers.
"The trucks were a huge hit and race fans were literally out of their seats watching them slide around the track and fly through the air," Bignell said.
"In 2016 it will be even easier to see thanks to major infrastructure upgrades including bigger grandstand seating and new super screens.
"I am very pleased to welcome Robby and his team back. This is a major coup for Clipsal 500 and South Australia."
Gordon said he was already looking forward to next year's Clipsal 500 Adelaide.
"The racetrack and the facility in Adelaide is one of the finest temporary circuits I've ever seen in my life," he said.
"I knew we had a really exciting product but for it to build this quickly and in another country in only our third year is unbelievable.
"Next year is going to be even bigger and better – we're already planning to bring out more trucks."
The SST Series is at Long Beach this weekend supporting the IndyCars, having also played on the open-wheel undercard at St Petersburg late last month.
VIDEO: Speedcafe.com Talking Tech – Stadium Super Trucks