Speedcafe.com launches free Classifieds section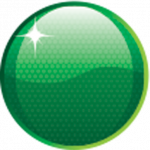 Australia's premium motor racing website Speedcafe.com has moved to develop a unique online marketplace by launching its Classifieds section as a totally free service for the fans.
From today, Classifieds will adopt the same principle that has been the cornerstone of the website by not charging to list products for sale and therefore establishing a unique position in the online space.
It is all about looking after the fans, who are the backbone of Speedcafe.com's tremendous growth since it was born in late 2009 and which now sees it as one of the world's leading motorsport news outlets.
With a diverse catalogue that suits a myriad of tastes and budgets, Speedcafe.com Classifieds carries everything from race and road cars to stickers and pin badges.
A broad range of fresh stock has been added to Speedcafe.com's Classifieds to coincide with today's launch and is expected to be flooded with new items on a daily basis as the fans understand what is on offer.
While not confined to solely carrying advertising for motor racing related items, Classifieds is open to all manner of products from boats to books and trikes to trailers.
The resources of the Speedcafe.com website will strategically market Classifieds in a bid to create a genuine online marketplace for our ever-expanding national and international readership.
There will also be regular editorial pieces focusing on some of the site's more "unique" and rare items, according to Speedcafe.com General Manager Leisa Emberson.
"Speedcafe.com Classifieds has been designed as another opportunity for our passionate and loyal fan base," Emberson said.
"We are not only providing a free service where fans can buy and sell, but also developing another part of our online community where conversations can be had, friendships built and where trash and treasure can be bought and sold.
"We will continue to make the major investment in the Classifieds program if the fans want it and use it as much as they are telling us they will. Why wouldn't they? It's free.
"It's just another simple way we can help grow our industry."
Under its previous guise, the Classifieds section commanded an advertising fee of $19.80, however the new phase of our online advertising component sees it completely free for the sellers and buyers, no matter the item or its price.
As the seller, you will be instantly armed with an advantage of Speedcafe.com's huge and ever-growing reach providing the perfect conduit to your product and your core market.
Stay tuned some for more about the new-look Classifieds with a what will be a highly sought after item scheduled to be listed later this morning.
CLICK HERE to visit the Speedcafe.com Classifieds home page.