Ricciardo vows to improve start in Bahrain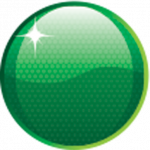 Daniel Ricciardo promises that there'll be no repeat of his disastrous Chinese Grand Prix start this weekend.
The Australian lost 10 places in the opening corners of the Shanghai race after a poor start that was later confirmed to be the result of driver error.
The mistake left the Red Bull star to fight in the mid-pack for much of the race, eventually recovering to ninth by the chequered flag.
The Formula 1 circus has arrived in Bahrain for this weekend's grand prix, where the four-time championship winning team is again expected to struggle against the quicker Mercedes and Ferrari powered cars.
"What happened in China, and obviously after looking through everything, it was my mistake in the end and something I obviously won't let happen again," he told media at the pre-event press conference.
"The important thing is that I'm aware why it happened and what happened and will move on from there.
"Definitely last year the starts weren't the strongest on the grid. In general it's a point that we all want to improve.
"I think it's got to be better this weekend."
Ricciardo had also lost ground off the start in Australia's season opening race, where driveability issues hampered his getaway.
Although neither Red Bull nor engine partner Renault have major updates for Bahrain, Ricciardo is confident that more speed can be extracted by refining set-ups on the RB11.
"I believe there's definitely more to be unlocked within the car," he said.
"In terms of setup, I don't think myself or Dany have really found a balance or setting that we're really comfortable with.
"I think China took a step forward, we did start to feel more comfortable but it still obviously didn't give us a big chunk of lap time that we thought was still in there.
"If we keep ironing them out we will find… I don't think it's a second but we are going to find a fair few tenths that will put us in that group with Williams and hopefully get us onto the back of the Ferraris."