McRae impressed with Race to the Sky course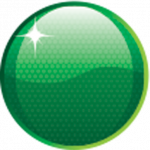 Rally star Alister McRae has described the unsealed Repco Race to the Sky course as 'a real driver's road' ahead of the hillclimb's revival starting tomorrow.
McRae will campaign a Vantage Subaru which the late Possum Bourne used to win the event in the Cardrona Valley in New Zealand's south island.
The brother of late World Rally Champion Colin McRae has completed reconnaissance of the 14.5km climb along with 108 other competitors.
"I did have a look at it [the course] from in-car footage from previous years, but I think the condition of the road this year is very good," McRae said.
"The road is probably wider in places than it looked.
"I've driven plenty of World Rally Cars, but never one with the horsepower that this has got, so you've got to feel your way in a bit, but you also want to be putting good times in to see where you are (against the others).
Steve Riley, one of three Australian drivers competing in the unlimited category against McRae along with eight-time Race to the Sky champion Nobuhiro 'Monster' Tajima, is excited to be back.
"The Race to the Sky is really wonderful event. It combines so many different parts of engineering," Riley said.
"It's a 'run what you've brung' sort of race with no regulations.
"So you can be a farmer like myself who built something in the shed or a Formula 1 expert with 28 technicians."
Melanie Kees, events manager for Highlands Motorsport Park which is bringing the Repco Race to the Sky back to life, says the support for the event's return for the first time since 2007 has been solid.
"So many people have got in behind the event and are pleased to see it return," Ms Kees said.
"With a full entry list and great support from fans, we're all looking forward to a spectacular weekend of racing."
For more information about the event CLICK HERE