Ganassi joins Global Rallycross with two-car team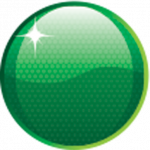 Champion outfit Chip Ganassi Racing has expanded its considerable competition portfolio by entering a two-car team in the Red Bull Global Rallycross series.
The US-based GRC, like the FIA World Rallycross Championship, has gained considerable traction, courting huge talent and big budget operations.
Ganassi's plunge into the highly entertaining discipline, announced at a media day for the series, will see Brian Deegan and Steve Arpin spearhead the driver line-up in the Supercar class.
The team will be backed by construction company Loenbro and be run out of its slick headquarters in Concord, North Carolina.
Deegan is a 16-time X-Games medalist and will drive the #38 RockStar Energy Drink Ford Fiesta ST while Arpin will pilot the #00 ENEOS Fiesta.
While Arpin will run the complete 12-race format, Deegan has committed to seven events.
The squad's eponymous owner Chip Ganassi says he believes he has a lot to offer the sport of rallycross.
"As a fan of motorsports I'm particularly interested in the GRC cars, their horsepower levels and the absence of traction control but make no mistake about it, we are in this series to win – both on and off the race track," Ganassi said.
"Also, GRC has proven to be a very innovative and fresh take on today's motorsport product. The series is targeting a new demographic and aligns with ours and more importantly with our partners' focus on connecting with Millennials."
Deegan says his appointed to Ganassi's GRC line-up has been a life-long goal.
"This has been a life-long goal to be partnered with a world class racing organisation that has won numerous championships from the Indianapolis 500 to the Daytona 500 to the Rolex 24 At Daytona," Deegan said.
Arpin, who has dabbled in NASCAR's truck series and second-tier class, is thrilled at being linked with the Ganassi operation.
"Mr Ganassi has set a high standard with the way he operates his race teams both on and off the racetrack," Arpin said.
"And just through the early stages of preparing for this season it is easy to see why the organisation has such long-lasting partnerships and why its employees wear the team's logo with so much pride."
The GRC kicks off its opening round at Fort Lauderdale, Florida, on May 31.