Hunter-Reay penalised for New Orleans crash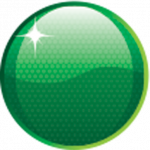 Indy 500 champion Ryan Hunter-Reay has been punished for his part in a scary three-car crash at the IndyCar Series round at NOLA Motorsports Park in New Orleans.
The series has stripped him of three points while he has been placed on probation for three races for causing what was deemed to be avoidable contact.
The ensuing drama saw Penske driver Simon Pagenaud pushed off the track before he slewed out of control and came back into the path of Hunter-Reay whose Andretti Autosport car slammed into Sebastien Bourdais.
All three cars were eliminated in the late race melee during a caution-strewn race marred by poor weather.
In a separate matter, officials came down hard on Dale Coyne Racing's Italian rookie Francesco Dracone after his car struck crew member, Todd Phillips, in the pit lane in a frightening incident.
Stan Sport is the only way to watch every round of the INDYCAR SERIES. Click here for all the action streaming ad-free, live and on demand.
Phillips was lucky to escape more serious injury from the impact, requiring only six stitches to a gash to his leg.
Dracone was fined $10,000 for violating a rule pertaining to contact with personnel and placed on probation for six races.
See video of the Hunter-Reay, Pagenaud and Bourdais crash