Daniel Ricciardo wins Laureus sports award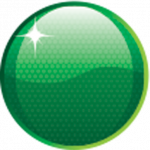 Daniel Ricciardo's standout 2014 Formula 1 season has been recognised with a prestigious Laureus Award.
The Red Bull star became the first Australian to win a Laureus in five years by taking out the World Breakthrough of the Year category.
Ricciardo's first season in Red Bull's main team saw him finished third in the world championship with three race race wins; the only non-Mercedes driver to take a victory.
"I've been up against many great athletes so it is a real privilege," Ricciardo told the awards audience in Shanghai via a video message.
"2014 is a year I'll remember for a long time. (It was) definitely a breakthrough in my mind as well.
"Standing on the top step of the podium a few times was the icing on the cake."
Another Australian, skateboarder Oliver Percovich, took out the Sport for Good award following his work with youth in Afghanistan.
The night's biggest gong, World Sportsman of the Year, went to world tennis number one Novak Djokovic.
The Laureus Awards have been run annually since 1999 and are selected by a panel made up of leading media figures.
The Sportsman award has been taken out by motorsport stars on three occasions, with Michael Schumacher winning in 2002 and 2004 and Sebastian Vettel scoring the prize last year.
Ricciardo joins Juan Pablo Montoya (2002), Lewis Hamilton (2008), Jenson Button (2010) and Marc Marquez (2014) among the previous winners of the Breakthrough category.