VIDEO: Winning: The Racing Life of Paul Newman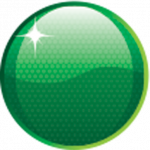 Paul Newman had a fifty-plus year career as one of the most prolific and revered actors in motion picture history.
The other side to Newman's make-up was his passion for motor racing.
Newman's racing career began as a 48-year-old and would span thirty-five years during which time he won four US national championships as a driver, a class win at the Le Mans 24 Hour and eight championships, including IndyCar, as co-owner of the now defunct Newman-Haas operation.
Some of the biggest names of the screen and track have come together to tell the story of Paul Newman in a documentary which premieres tomorrow at the El Capitan theatre in Los Angeles and goes on full release in late May.
Presented by Nissan, the doco sees appearances by Robert Redford, Tom Cruise, widow Joann Woodward, Patrick Dempsey, Jay Leno, Robert Wagner, Mario Andretti and son Michael.
Newman died of lung cancer on September 26, 2008.