Green light for Bathurst Easter 6 Hour race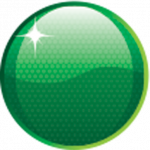 Organisers have confirmed a 6 Hour Production Car race will be added to the Bathurst Motor Festival across the Easter weekend next year.
Promoters Yeehah Events, who have also overseen the meteoric rise of the Liqui-Moly Bathurst 12 Hour in February, say eligibility for the 6 Hour will be for cars built to CAMS 3E Production Car regulations.
Competitor demand for such a race has come from the strength of the NSW Production Touring Car Championship, which boasted a 38 car grid at this year's BMF.
The Australian Manufacturers Championship rulebook will also come under consultation ahead of any eligibility and technical regulations to be finalised with CAMS later in the year.
Each entry will see two or three drivers while the mandatory fitment of dry-break refuelling will be phased in over several years to allow entry for cars without this capacity to enter in the short-term.
"Long distance races for production-based cars form the bulk of the history of racing at Mount Panorama," Bathurst Motor Festival director James O'Brien said.
"The competitor demand for a stand-alone Production Car race is high and the strong grid numbers for the NSW Production Touring Car races the last few years at the Bathurst Motor Festival are an encouraging sign.
"We are working closely with key stakeholders, including the Production Touring Car Series organisers and CAMS, to make this new race a success from year one."
O'Brien says that the BMF will continue to include at least five other categories, with early plans seeing the race commencing at midday on Easter Sunday.
"The Bathurst Motor Festival will continue in its current format while accommodating the six-hour race on Sunday afternoon," O'Brien said.
"We expect to run five other categories and continue the event's purpose of giving opportunities to compete at Mount Panorama for those who otherwise wouldn't have the chance.
The 2015 Bathurst Motor Festival saw a variety of classes which included Heritage Touring Cars, Combined Sedans, NSW Production Cars, Saloon Cars and Sports Car Enduros.