Young Bourne to present Race to the Sky trophy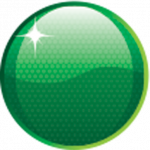 The teenage son of the late Possum Bourne will present a special trophy named in his father's honour at the Repco Race to the Sky at the Cardrona Valley in New Zealand this weekend.
Spencer Bourne, 16, will be on hand to present the memorial trophy to the fastest New Zealand competitor when the iconic event returns after a long hiatus.
The event, revived by the team at nearby Highlands Motorsport Park for the first time since 2007, was taken out by Possum Bourne in 2001, two years before his tragic death doing a recce for the hillclimb.
"I know this event meant everything to Possum and it means just as much to me," Spencer said.
"In my opinion it is probably the best New Zealand event ever created.
"My greatest memory from being there is from 2001 when my dad, Possum, won the event.
"Me and my brother Taylor were up on stage with him and had a photo taken with him and had our hands in the air beside the trophy. Mum showed me that photo recently."
Australian-based Scot Alister McRae, the brother of the late World Rally Champion Colin McRae, will compete this weekend in a two-door Subaru WRX STi once campaigned by Possum Bourne.
"Alister McRae also is a favourite too," added Spencer.
"I can't wait to see him blast it in Dad's car. I can relate to him though. I know what it's like to lose someone close to you. Colin was definitely a legend, just like my dad."
Possum Bourne's widow and mother of Spencer and Taylor, Peggy Bourne-Mitchell, says the whole family is excited that the event returns this year as the Repco Race to the Sky.
"I'm so happy to see this event come back," she said.
"It's awesome to have many of the 'old' crowd competing, and seeing (Monster) Tajima is awesome, not to mention Alister McRae driving Possum's car. Possum would be a very happy bloke."
The Race to the Sky is conducted in the picturesque Cardrona Valley, Central Otago.
Video: Possum Bourne's winning run at the Race to the Sky in 2001