Solberg announces World Rallycross team-mate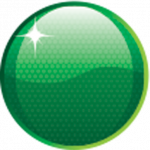 Reigning champion Petter Solberg has confirmed Britain's Liam Doran as his team-mate in the new SDRX squad ahead of the FIA World Rallycross Championship.
Doran will join the 2003 WRC titleholder Solberg in the Monster Energy-backed Citroen DS3 Supercars.
"We've been working on the car for some time and I'm feeling very well prepared for the start of the season," Solberg said.
"We've got some pre-season testing in France with the DS3 next week ahead of the first race in Portugal at the end of the month.
"I'm also very excited to be joining forces with a talented RX driver like Liam Doran.
"He has worked hard over the winter to refocus, and has come back stronger from a very tough season in 2014.
"This really shows his motivation to want to fight back. I think the dynamic will work well between us this year."
In other news from the series media launch in Barcelona, Alx Danielsson said he will compete alongside Rene Muennich in the opening three rounds.
Reinis Nitiss and Andreas Bakkerud will defend their team's title in a pair of Fiesta ST Supercars for Ford Olsbergs MSE.
The team will also run a wildcard campaign for a third car for Russian Timur Timerzyanov with the entry to be fielded by Namus OMSE.
The World Rallycross Championship kicks off at Montalegre, Portugal from April 24-26.
2015 World Rallycross teams and drivers
SDRX: Petter Solberg (Norway)
SDRX: Liam Doran (UK)
Ford Olsbergs MSE: Reinis Nitiss (Latvia)
Ford Olsbergs MSE: Andreas Bakkerud (Norway)
Marklund Motorsport: Topi Heikkinen (Finland)
Marklund Motorsport: PG Andersson (Sweden)
Team Peugeot-Hansen: Timmy Hansen (Sweden)
Team Peugeot-Hansen: Davy Jeanney (France)
Volkswagen Team Sweden: Johan Kristofferson (Sweden)
Volkswagen Team Sweden: Tord Linnerud (Norway)
EKS: Mattias Ekstrom (Sweden)
EKS: Anton Marklund (Sweden)
EKS: Edward Sandstrom (Sweden)
ALL-INKL.COM Muennich Motorsport: Rene Muennich (Germany)
ALL-INKL.COM Muennich Motorsport: Alx Danielsson (Sweden)
World RX Team Austria: Manfred Stohl (Austria)
World RX Team Austria: Max Pucher (Austria)
Permanent individual entries: Timur Timerzyanov & Robin Larsson