DIARY: Shane van Gisbergen's Italian adventure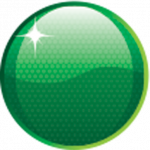 The opening round of the 2015 Blancpain Endurance Series at Autodromo Monza last weekend saw Shane van Gisbergen kick-off his tenure as a factory McLaren driver.
The event marked the 25-year-old V8 Supercars star's second trip to Europe, and his first to Italy, after an unsuccessful run at last July's 24 Hours of Spa in Belgium.
Van Gisbergen enjoyed only limited practice and qualifying laps at Spa before the car was crashed in the second hour of the race by co-driver Tim Mullen.
"The car wasn't good," explained Von Ryan Racing team owner Dave Ryan. "We wanted Shane back so he could get a better result."
THE FINAL RACE OF THE 2023 REPCO SUPERCARS CHAMPIONSHIP ON ONE OF THE WORLD'S BEST STREET CIRCUITS. GO ALL IN AT THE VAILO ADELAIDE 500, CLICK HERE TO BUY TICKETS
Now armed with the more powerful and upgraded McLaren 650S GT3, Van Gisbergen headed to Spa alongside McLaren regulars Rob Bell and Kevin Estre.
He'll be doing four of the five BES races, missing just Paul Ricard in June, which falls on the same weekend as Hidden Valley.
Below is Van Gisbergen's diary from his Italian adventure, compiled for Speedcafe.com by journalist Tony Whitlock at Monza.
Thursday 9th April
I arrived on Wednesday from the Gold Coast via Singapore and spent some time sight-seeing around Monza including the Cathedral.
Not a lot to do for me here but at least the weather looks like it will be good all weekend. Had dinner with a couple of Australians and then an early night.
I'm driving a two-seat Smart car which is tiny. Traffic was pretty chaotic for the first half hour but after that I just got stuck into it – they certainly move along. They are pretty crazy but good drivers.
Friday 10th
There's no practice today for us as it is a only two day meeting. We'll have a late track walk but mostly spend time getting the seat fitted for the three of us. It looks like that will work out well as we are all similar size and want the same sort of position.
Met with our race engineer, James Carter and talked about the car and strategy. Late in the day we had the drivers briefing which was mostly a sell job by Stephane Ratel on the series. Then the track-walk, which was under torchlight.
The straights are very long and it looks like a pretty safe track with plenty of run-off. Left the track around 10pm and straight back to the hotel which is only about 20 minutes away.
Saturday 11th
There is a one hour session for the Am drivers this morning with our first run at midday for an hour and a half. Rob (Bell) is first out. We get five sets of tyres for the weekend and they use them sparingly with just one set today across the three drivers and three hours of track-time.
I get my time in the car to learn it and the track. The new car has more room inside with the roll-bar having room for my knees now. I got in nine laps in one stint with Kevin (Estre) in next.
The car balance wasn't good and there are some set-up changes going in for the second session at 4pm.
I was out first in P2 and it was good to get a chance to get a feel of the car after a change was made mid-session. I'm still finding time in the first sector.
At the end of day one after another 90 minutes of running we are in 36th place with the other team car in 24th. Our car is down 11 km/h on the 458's top speed – 282 versus 271. It's pretty hard to cover that gap. This is more than a set-up problem. Some work for the engineers overnight.
Sunday 12th
I was out first in qualifying but I only had the first set of tyres while both Rob and Kevin ran a new set each. I ended up with a 1:51.51s in 29th place.
Next out was Rob in Q2 and on our second set of tyres for the weekend, he was in ninth with a 48.82s lap. Kevin then did a 48.37s in Q3 so we ended up starting 28th.
The race started at 2 pm and I had the second stint an hour in after Rob started. He used the fourth new set of tyres while I was on the set he used in qualifying.
After starting 28th, Rob had got to 18th when I got in on lap 32. The radio was not plugged in so they used a pit-board to call me in. Kevin then did the third hour with the last new set of tyres and he climbed us up to 16th.
The changes made the car balance nicer in the race. It wasn't bottoming as much and was nicer off the kerbs. I need to work on a few things to get my speed up but it certainly feels like it will be a good project to be in.
The winning Huracan (which was later disqualified for a fuel filler irregularity) had a top speed in the race of 286 against our 275. That's a pretty big gap to try and make up. The Lambos, Nissans, 458s, R8s, SLS and 997s were all faster than the McLarens.
I'll talk to Andrew (Kirkaldy, McLaren GT director) about some possible testing before Silverstone on May 24th. Hopefully there can be some developments to put in the car for that.
It was a bit frustrating that the car wasn't as fast as I thought it would be, or I think they thought, but it's definitely going to be a lot of fun.