Daniel Ricciardo resigned to engine penalties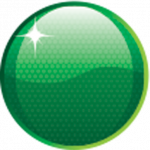 Daniel Ricciardo admits that he is now almost certain to receive engine penalties later this season following a second failure over the Chinese Grand Prix weekend
Teams are allowed just four engines per car this year; down one from 2014.
The much publicised struggles of Red Bull supplier Renault, which started with a Friday failure for Ricciardo at Albert Park, continued in spectacular fashion at Shanghai.
Ricciardo's engine needed to be changed post-qualifying while team-mate Daniil Kvyat and Toro Rosso's Max Verstappen also suffered failures in the race.
"We're going to get copped with at least one (penalty) I think," said Ricciardo.
"We've already gone through two (engines), so eventually we will have to serve penalties.
"There is still some work to do but we've got to keep our head up and keep pushing."
Under the rules, the power units are split into six elements; the internal combustion engine (ICE), the motor generator unit-kinetic (MGU-K), the motor generator unit-heat (MGU-H), the energy store (ES), turbocharger (TC) and control electronics (CE).
A 10 place grid penalty is imposed the first time a fifth of any of the elements is used, while subsequent fifth elements each incur five place penalties.
The same process then repeats if sixth versions of any elements are needed before the season's end.
Ricciardo's team-mate Kvyat is now in the same boat following the Shanghai race. His season had started with a failure on the warm-up lap in Australia.
"Obviously it's not looking good when you're on race three and you've only finished one race," lamented the Russian.
"But we've got to stay strong. I'm completely with the team and we are all together. We will I think soon work out all these problems."
Renault F1 boss Cyril Abiteboul admitted in China that his company is unlikely to have its reliability issues solved by this weekend's Bahrain Grand Prix.
"I'm not quite sure from a logistical perspective that it could be addressed for Bahrain, but certainly our aim has been to have absolutely no reliability issues by Monaco," he told assembled media.
"We knew that the first engine we built had some reliability weaknesses.
"The plan is to make sure that the future engine we will be building has absolutely no reliability issues."
Abiteboul also admitted that the reliability problems have taken the French firm's focus off the pursuit of performance, which is also lacking compared with the Mercedes and Ferrari units.
The team has more development tokens left than any other and has targeted a major mid-season upgrade.
Ricciardo and Kvyat sit eighth and 14th in the standings respectively after three races, with the Australian already 57 adrift of leader Lewis Hamilton.