Carrera Cup ace tops 350km/h in Porsche 918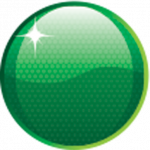 Five-time Carrera Cup Australia champion Craig Baird has clocked 350km/h while demonstrating Porsche's new 918 production car on unrestricted roads in the Northern Territory.
The stunt is the culmination of the 918 hybrid's Australia-wide promotional tour that also saw the car demonstrated by Mark Webber at the Australian Grand Prix.
Baird took the car for a series of runs on the Stuart Highway north of Alice Springs for a video titled 'Flat out in the Australian Outback'.
According to Porsche, the 652kW car accelerates from 60km/h to its 350km/h top speed in just 40 seconds.
The company used radios and spotters to ensure that the road was completely clear of traffic at the time.
As demonstrated in Alice Springs, in full electric 'E-Power' mode, the 918 Spyder can drive for up to 30km at speeds up to 150km/h through twin electric motors that develop a maximum power of 210kW at 6,500rpm.
In 'Race Hybrid' mode the electric motors work in conjunction with the racing-inspired 4.6-litre V8 petrol engine (447 kW at 8,700 rpm) to deliver maximum total power output at 8,500 rpm.
The 918 Spyder has been on static display in Porsche Centre showrooms and is heading to its final stop at Porsche Centre Brisbane.
VIDEO: Flat out in the Australian Outback