VIDEO: New Mercedes AMG GT3 testing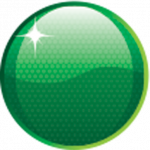 Mercedes-Benz new weapon in GT3 class racing has been stretching its legs at the Nurburgring Nordschleife circuit.
After being unveiled at the Geneva Motor Show last month, the SLS replacement which has dominated tracks and series across the globe including Australia, is not expected to make its race to debut until next year.
Mercedes is undertaking a massive testing program for the GT3 machine ahead of deliveries to customer teams at the end of the year.