Kiwi Stanaway graduates to GP2 with Status GP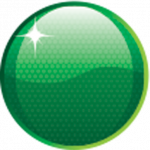 New Zealander Richie Stanaway has agreed a deal to compete in the opening round of the GP2 Series at Bahrain this weekend.
The 23-year-old will join Status Grand Prix for the team's debut in the Formula 1 feeder series having impressed in pre-season testing at Abu Dhabi and during the final test at Bahrain earlier this month.
Stanaway, who emerged as a GP3 title contender with the British Status GP outfit last year, is only scheduled to compete at the opening round at Bahrain's Sakhir circuit.
However, the Kiwi is hoping to extend the deal for the full season to dovetail alongside his FIA World Endurance Championship commitments with Aston Martin Racing.
"The Series is always tough for rookies but that is part of the appeal, my aim remains to reach Formula 1 and being competitive in GP2 brings me one step closer to achieving that," said Stanaway.
"Now that I've been given the opportunity to start the GP2 season with Status I just have to keep focussed and drive well.
"If I'm able to drive in both GP2 and the WEC, which I think really complement each other, it would be the best year of my career so far.
"Having completed all of the GP2 pre-season tests with the team, I know how strong we can be.
"The engineers have so much experience, it's a pleasure to work with them and is really confidence inspiring."
Having watched Stanaway score two race wins in GP3 last year, Status GP team principal Teddy Yip admitted the Tauranga-born driver was his first choice for the seat.
"There is no question about Richie's talent as a driver and we have first-hand experience of his commitment and desire to win following our joint GP3 campaign last year," said Yip.
"I'm convinced that with the right resources he could be a future World Champion and I sincerely hope we can find a way for Richie to contest the full GP2 season with Status Grand Prix."
Stanaway will join fellow New Zealander and title contender Mitch Evans on the grid for the season opener.
Evans heads into this weekend's two races in form having finished third fastest in the final pre-season test session.