Bargwanna, Evans clinch NZ touring car titles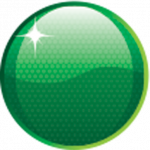 Jason Bargwanna landed the TLX NZV8 Touring Car title as Simon Evans clinched the NZ SuperTourers crown as the two categories merged into the same races at Pukekohe.
Nick Ross (Nissan) picked up second place in the series followed by Hamilton's Lance Hughes (Holden), Australia's Scott Taylor (Toyota) and James McLaughlin (Holden).
After an exciting final race of the season which was won by Ross, the Nissan driver claimed the round overall with McLaughlin picking up second place over Bargwanna.
"The team have worked very hard for this and deserved it, they did all the hard work while all I had to do was steer the car," Bargwanna said.
Bargwanna says has no solid plans in place for next season but would like to return to the NZV8 Touring Cars in November when things get started again.
"There's nothing in place at this stage but we will see what happens with all this that has happened this weekend and I would love to come back," he said.
The weekend saw history made when the NZV8 Touring Cars TL and TLX categories competed in the same races as the NZ SuperTourers.
Each of the classes raced for their own points, with the higher powered NZST cars starting at the front of the grid followed by the TLX then TL categories.
Parity between the two categories will be addressed over the winter break as work continues towards having a combined field at the start of the new season in November.
In the final 25-lap race, Andre Heimgartner won outright in his V8ST followed Simon Evans and the morning race winner Tony D'Alberto.
Sprinkles of rain brought tyre changes for some teams. Others elected to stay on slicks despite all drivers being required to take a compulsory drive through the pits.
Ross took fifth place overall ahead of two V8ST cars in an exciting final heat which saw his second class win of the weekend.